Chrysler Gets a View from the West Side Highway
---
---
Next spring, drivers coursing down the West Side Highway will have easy access to FIAT and Chrysler vehicles, which will be on display at Chrysler Group LLC's new Manhattan showroom at 629 West 54th Street.
FIAT of Manhattan and the service operations of Manhattan Chrysler, Jeep, Dodge, Ram, each of which are operated by the same family, have inked a deal for a 110,000-square-foot building that fronts one of Manhattan's busiest thoroughfares along the Hudson River.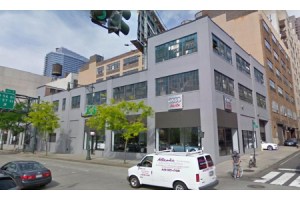 In this deal CBRE (CBRE)'s Michael Kadosh and Jedd Nero, in Manhattan, and Jeff DeSano and Scott Young, in Detroit, represented Chrysler Group. The lease was a direct transaction with the Friedland Estate, the landlord for 629 West 54th Street.
CBRE declined to disclose the amount of the rent.
The company decided to move to a new location because the lease of its previous facility at 711 11th Avenue was close to expiring, Mr. Kadosh said. The new space is slightly smaller than the previous one, which totals 112,000 square feet. But, as Mr. Kadosh pointed out, the new property has a 10,000-square-foot showroom, which is approximately twice the size of the previous showroom.
Mr. Kadosh said his client was convinced that the "tremendous exposure" on the West Side Highway would enhance its business.
"This new location offers us the optimal opportunity to enrich the dealership experience for our customers," Patrick Monninger, a principal at FIAT of Manhattan and Manhattan Chrysler, Jeep, Dodge, Ram, said in a prepared statement. "Not only will it be on one of Manhattan's busiest highways, the new site will provide our customers with a more modern facility and the most relaxed setting in the city with spacious showrooms, lounges, and cafeteria."
Audi was the previous tenant of the showroom at 629 West 54th Street.  Represented by Mr. Kadosh and Mr. Nero, the company recently purchased a new facility at 698 11th Avenue.
apirolo@observer.com
629 West 54th Street
,
698 11th Avenue
,
711 11th Avenue
,
Audi
,
Chrysler
,
Chrysler Group LLC
,
Dodge
,
FIAT
,
FIAT of Manhattan
,
Friedland Estate
,
Jedd Nero
,
Jeep
,
Jeff DeSano
,
Manhattan Chrysler
,
Michael Kadosh
,
Patrick Monninger
,
Ram
,
Scott Young
,
CBRE