Wilson Sonsini Does 40K S/F Renewal At 1301 6th
---
---
Law firm Wilson Sonsini Goodrich & Rosati has renewed its office lease at 1301 Avenue of the Americas.
The firm, whose founding partner Larry Sonsini has developed a reputation for providing council and representation to technology firms, signed a nearly 40,000-square-foot lease at the property, which is owned by the Paramount Group.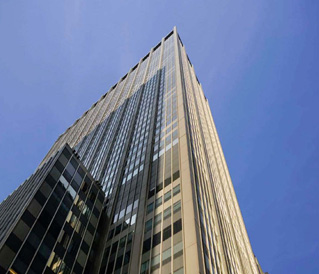 Wilson Sonsini is renewing its hold on the 45-story building's 40th floor and a portion of 39 for 10-years. According to sources, the firm will pay $94 per square foot for the space for the first half of the lease and $100 per square foot for the five remaining years after that.
The deal comes on the heels of another transaction in Paramount's large Manhattan portfolio of office buildings. As The Commercial Observer reported this morning, Centerview Partners, a financial firm, just signed a nearly 18,000-square-foot expansion deal at Paramount's 31 West 52nd Street.
1301 Avenue of the Americas drew attention in recent months when another law firm at the property, Dewey & LaBoeuf, imploded, handing back its over 450,000 square feet at the 1.8 million square foot property. Chadbourne Parke LLP has struck a deal to take about half of that space.