Tumblr Renews And Expands
---
---
The blogging site Tumblr has signed an expansion and renewal deal for its offices at 35 East 21st Street.
The company will take about 21,000 square feet in the roughly 100,000-square-foot building, doubling in size there in a lease that stretches about four years.
Tumblr is a well known brand on the web, offering a popular platform for short form blogging and picture sharing. The company has been based out of 35 East 21st Street since nearly its inception and has grown in steady increments in recent years.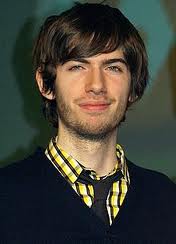 Tumblr will occupy the building's entire ninth floor, a roughly 10,000-square-foot space and a portion of the sixth and 10th floors as well.
"Their space has a tremendous amount of light and air, the windows are not blocked by surrounding buildings and give a very open feel," said Daniel Levine, a leasing executive at Newmark Grubb Knight Frank, who along with Newmark's New York area president David Falk, represented the building's landlord in the deal, Centaur Properties.
Matthew Bergey, a leasing executive at CBRE, and his colleague Matt Saker, represented Tumblr in the deal.
"When you go into their space, you get the feel of a very creative vibe," Mr. Levine added.
The deal continues to cement Midtown South, the neighborhood where 35 East 21st Street is located, as the area of choice for prominent tech and internet companies. According to several sources, Tumblr had been scanning Manhattan for months for as much as 50,000 square feet, entering into talks in Hudson Square for a large lease. Ultimately though, the company's financial backers, including Union Square Ventures, put the kibash on a major – and costly – expansion, prompting the renewal deal instead.
In many ways Tumblr's real estate decision making is emblematic of its industry, at once growing and thriving and yet cautious too either out of its own fiscal conservatism or that of its backers. Real estate experts say that the tech industry is well aware of the dot-com bust of the early 2000s and have been careful not to make the same mistakes by overextending their real estate footprints or banking too speculatively on yet-to-be realized revenue models.
Tumblr itself has drawn a large following of users but also publicity in the media for not yet hitching its popularity to an online engine for income such as selling ad space on its site perhaps out of fear of compromising its hipness and user experience. Still, the company has been a solid tenant of Centaur's for years and has plans for profitability.
"Ownership met with David (Karp, Tumblr's founder) and when you hear him explain the company you get a sense of what they're trying to accomplish and hear how excited he is and how passionate he is," Mr. Levine said.