McGraw Hill Contemplating Another Large Sublease
---
---
McGraw Hill may put space on the market at 1221 Avenue of the Americas, several sources familiar with the company claim, although the firm itself and leasing executives who work with it on its space needs denied the rumor, albeit on background and on the condition their identities be withheld.
Several brokers and executives who have knowledge of the company however insist it is contemplating releasing as much as 200,000 to 300,000 square feet at the approximately 2.7 million-square-foot office tower, a block of space that it occupies at top of the 52-story skyscraper.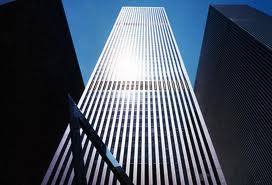 So far, McGraw Hill has not openly marketed the space through its leasing brokers at the real estate services company CBRE.
Spokesmen for both McGraw Hill and CBRE declined to comment.
If McGraw Hill decides to part with the space, it would be heaped on top of 500,000 square feet already available on a direct basis from 1221 Avenue of the Americas' landlord, the Rockefeller Group, a large block that opened last year when former tenant Societe Generale decided to relocate.
The sublease would be the second sublease to be offered by McGraw Hill, which months ago began marketing about 200,000 square feet at another office where it has offices, 2 Penn Plaza.