J.Crew Expands at 770 Broadway
---
---
Retailer J.Crew is expanding its Manhattan corporate offices at 770 Broadway sources say.
Three floors are available at the 1.1 million-square-foot office tower and J.Crew will take one of them in the deal, a roughly 80,000-square-foot space.
Last summer, the company renewed its roughly 300,000 square feet in the building, which is owned by the real estate investment trust Vornado.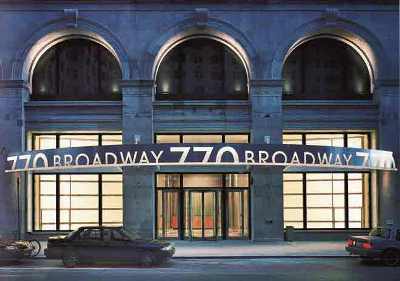 J.Crew already occupies several floors in the 15-story property, including part of 10 and all of 11, 12 and 13. It was not immediately clear which floor J.Crew will expand onto though the 14th floor is on the market, a space that would be contiguous to its existing offices.
Two other floors, 15 and eight, are also vacant and are being offered for sublease by Nielsen, the advertising research company, which just reached a deal to relocate its offices from the property to about 160,000 square feet in Lower Manhattan at 85 Broad Street.
Google had looked at taking space at 770 Broadway in order to expand beyond its New York headquarters 111 Eighth Avenue, but backed away to search elsewhere.
It's not clear what J.Crew will pay for the new space but rates in Midtown South have been surging in recent months as tenants continue to flock to the area. Prime office space in the neighborhood often asks for rents in the $60s per square foot and beyond.
Leasing representatives at Vornado could not immediately be reached for comment. David Goldstein, an executive with the tenant brokerage firm Studley who represents J.Crew, also couldn't be reached. A spokeswoman at J.Crew did not immediately return calls or emails.