Cushman & Wakefield Boasts Positive Earnings in Second Quarter of 2012
---
---
Real estate brokerage firm Cushman & Wakefield reported a 3.2 percent increase in consolidated gross revenue and a 5.9 percent increase in operating income for the second quarter of 2012, it was announced this morning.
Cushman & Wakefield's net income grew by $4.6 million to $6.8 million, and earnings before interest, taxes, depreciation and amortization (EBITDA) grew by 9.5 percent.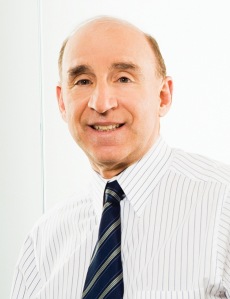 Second-quarter gross revenue dropped by less than 1 percent to $503.7 million, compared with the $504.4 million made at the same time period in 2011. 

Commission and service fees for the second quarter 2012 was at $381.6 million, a 6.1 percent drop from the $406.3 million recorded in the second quarter of 2011.
"The slight decline reflected a slowdown in transactional activity resulting from the continuing uncertainty impacting the global economic environment," the company says in its report.
Operating income rose to $21.4 million (an increase of $1.2 million from the year before), a bump the firm attributes to the decrease in "certain operating expenses."
"In the first half of 2012, we made significant progress in executing our long-term strategic plan, investing in quality talent and positioning ourselves within key markets and service lines," said Glenn Rufrano, president and CEO of Cushman & Wakefield, in a statement this morning. "We remain focused on delivering meaningful value to our clients, advising on how to best leverage their real estate to achieve their business goals, particularly in this challenging economic climate," he added.
Jones Lang LaSalle reported mixed earnings for its second quarter in 2012.
Second-quarter earnings for that firm were at $51 million, up from $5o million the year before, while net income was at $37 million, down from $44 million in the second quarter of 2011.
drosen@observer.com