After Signaling It Will Dump $22 Billion Of CRE, Blackstone Grabs Citadel Space
---
---
The Blackstone Group, which today signaled it would sell off much of its portfolio of U.S. office properties, has leased a floor high in 601 Lexington Avenue from investment firm Citadel Group.
Blackstone will take the building's entire 48th floor in the deal, a 31,000-square-foot space, for five years, which is the remaining term on Citadel's lease at the property.
The location is convenient for Blackstone, which has its world headquarters just a block away at 345 Park Avenue. The company, according to sources, plans to the use the floor for a division involved in technology within the company, though the details of its occupancy could not be learned by press time.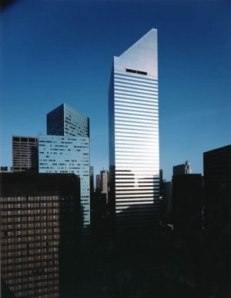 A Blackstone spokesman could not be reached by deadline.
Blackstone made headlines Tuesday on reports it is gearing up to sell a large portfolio of commercial real estate holdings valued at $22 billion and comprising buildings in several major markets across totaling about 50 million square feet of space.
Citadel occupies several floors at the 59-story 601 Lexington Avenue, which is owned by the office REIT Boston Properties, and put the 48th floor on the market for sublease late last year, asking for high priced rents of about $95 per square foot for the space – though it was not clear by press time what Blackstone agreed to pay.
Citadel's space at 601 Lexington Avenue was the focus of a fraud case launched in recent months by Manhattan district attorney Cyrus R. Vance Jr. According to those criminal charges, the company, which is one of the world's biggest and most successful hedge funds, was cited as the victim of an overbilling scheme perpetrated by the construction contractor Aragon, which built out the Citadel's luxurious offices at 601 Lexington Avenue after the company leased its space there in 2008.
Neil Goldmacher and Mark Weiss, both senior executives at Newmark Grubb Knight Frank, represented Blackstone in the deal. Sam Seiler and John Nugent of CBRE, handled the sublease for Citadel.