Nazarian to Develop Park Ave. South Hotel
---
---
According to the Wall Street Journal, L.A. nightclub and hotel impresario Sam Nazarian has set his sights on the ever-popular Midtown South submarket. Mr. Nazarian, along with his partner, New York-based Moin Development Corp., will rehab his 444 Park Avenue South property. The group bought the site in August 2011 for $45 million.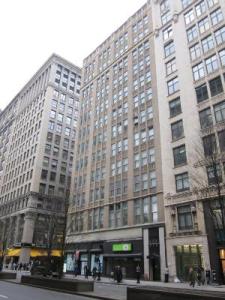 Midtown South is chock-a-block with young, hip tech firms and dot coms whose employees will likely flock to the planned 190-room boutique hotel, which will include three bars and restaurants.
Mr. Nazarian, who was Heidi Montag's boss on MTV's The Hills and who executive produced the 2007 Kevin Costner vehicle Mr. Brooks, said that Philippe Starke will design the rooms.
cgaines@observer.com