Thor High Street Advisors Launches London Office
---
---
Thor High Street Advisors has picked branding and apparel expert James Hall to head up the company's new European office, which will be based in London. Mr. Hall was most recently a principal and founding partner at retail leasing consultancy Johnstone Hall. His clients include Tory Burch, Kenzo and Roberto Cavalli. He'll be an executive vice president at the firm.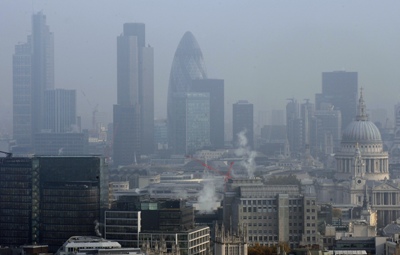 "Traditional and new High Streets on both sides of the Atlantic present rich opportunities for brands to grow their market share and tap into new consumer bases," Joseph J. Sitt, CEO of Thor Equities High Street Advisors, said in a prepared statement. "Currently, Thor High Street experts in the United States guide prestigious international brands as they penetrate the American market. With James Hall's leadership, Thor High Street Advisors will provide the same services to introduce international brands to the European market. James's unparalleled expertise in matching prestigious brands with ideal locations across the continent will position Thor High Street as Europe's leading leasing advisor."
Mr. Sitt launched Thor High Street Advisors in May 2011 to assist high-end retailers looking to grow their businesses internationally. The London office joins a roster of international offices—in locations like New York and Mexico. According to a spokesman for Thor High Street Advisors, Mr. Hall "is in the process of assembling a team of expert consultants who will work with him as he and Joseph Sitt partner with leading brands to match each with ideal locations worldwide."
Current clients on board and actively looking for space in Europe include Tory Burch, Fred Perry, Roberto Cavalli and Bally.
Asked if the European retail market was being limited by the economic crisis there, Mr. Hall responded in an email that it was not. "The European market for prime retail space is very competitive, demand is very high and rents are increasing," he said. "There is polarisation between prime pitches in the most important markets but the major markets are very strong."
cgaines@observer.com