Specialty Lenders: Where to Look
---
---
For summer 2012, financing has returned for many real estate investors. And borrowers are able to secure it at record low interest rates, especially if the asset is a residential rental property. Pricing for a five-year, fixed-rate loan is as low as 3 percent, with a 25- to 40-year amortization, and in certain instances interest only for the first two to 10 years of the mortgage.
Financing for certain asset classes, including construction financing, has also become much more readily available to well-capitalized, experienced borrowers, who are having an easier time securing record loan rates for mixed-use retail, residential, office, urban retail and industrial assets. Yet financing for unique assets, which may include hospitality, golf courses, health clubs, restaurants, bars, student housing and vacant land is available from to only a small group of borrowers. When it is available under these circumstances, the terms and conditions require higher interest rates, shorter amortization and—in nearly all instances—the borrower must personally guarantee the loan.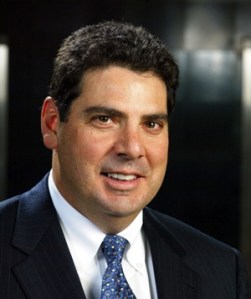 Construction financing for residential rentals and condominium developments has become more readily available to established, well-capitalized developers. Nevertheless, a number of lenders are offering construction financing to lesser experienced and lesser capitalized borrowers at higher rates and conditions.
"We are still actively seeking construction and renovation deals in the $1 million to $6 million range in the boroughs, with a focus on condos and apartment buildings," said Shannon Eidman, a senior vice president in the East Coast regional lending office of Chicago-based Builders Bank. "We will also look at townhouse reposition/construction and fractured condo financing."
"Builders Bank is committed to providing quality service to meet the construction, interim and permanent financing needs of the developer-investor whose business plan may include small to mid-sized assets, frequently disregarded by the larger banks," he added. "We are offering loans of up to 70 percent of cost—underwriting a condo to a break even or rental or requiring full 100 percent recourse on the construction. The borrowers or sponsors of the deal need to have a few deals under their belt and good financials."
While construction financing by major money center lenders is now being offered at rates as low as 200 to 250 basis points over Libor, Builders Bank is pricing its construction financing at prime plus 100 basis points, with a floor set in the 5 percent range with rates ranging from 5 percent to 5.5 percent. The borrower will also be responsible for an origination fee of one point for up to 24 months, as well as an additional fee of 25 basis points for each three-month increment of extension option.
A number of private equity funds and private lenders are serving as a major source of financing for interim and bridge financing.
"Over the past decade, we have provided specialized financing for unique asset classes," said Mark Zurlini, principal at direct lender Palisades Financial. "In the state of New Jersey Palisades has provided financing for golf courses, substantially completed condominium and rental properties and, in certain instances, land for development. Financing is made available if the borrower meets certain criteria, including reputation and the proven ability to complete the project. While our rates are more expensive than traditional banks', we offer quick turn-around, guidance to borrowers and, in most instances, the ability to coordinate an exit strategy for the borrower. Most important in all of our transactions is that the borrower has capital, or the proverbial skin in the game."
If you pass a pub, bar or restaurant near Penn Station or on Second Avenue in Manhattan, there is an excellent chance the mortgage financing for the property was be secured through a banking relationship with Country Bank.
7A
,
BankUnited Company
,
Bethpage Federal Credit Union
,
Brooklyn College
,
Builders Bank
,
CIT Bank-Small Business Lending
,
Country Bank
,
interest rates
,
Joseph Murphy Jr.
,
Madison Realty Capital
,
Mark Zurlini
,
New York Business Development Corp.
,
Palisades Financial
,
Penn Station
,
Progressive Credit Union
,
Quality Inn
,
Robert Familant
,
SBA 504
,
SBA 504 Loan Program
,
Shannon Eidman
,
Small Business Administration
,
United Capital Business Lending
,
ValueXPress