Prudential Mortgage Capital Co. Kicks Off European Arm with $108M Loan
---
---
Newark, N.J.-based Prudential Mortgage Capital Company's European business arm has completed its first piece of financing since launching in January 2012. The company said Monday that it had provided a $108 million commercial real estate loan secured by a portfolio of four Central London office properties and grocery-anchored retail in the town of Bath, which is just over 100 miles west of London.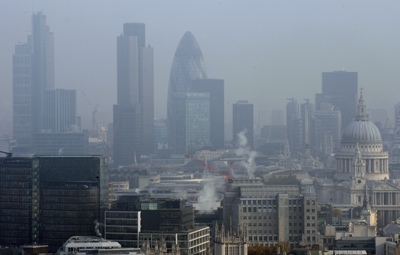 It's a significant first step on the road to the company's targeted $500 million of long-term, fixed rate senior debt transactions for 2012. The debt in these transactions will all be denominated in local currency, bringing this first transaction in at £69.5 million. The portfolio's sponsor is O&H Group.
"The diversification we can achieve by investing a portion of our portfolio outside of the U.S., whether it's Europe, Japan or Mexico, is very valuable," said Thor Orndahl. "The current market dislocation has provided the opening we have been looking for, and our plan is to be active in Europe for many years to come." Mr. Orndahl is a managing director at the company who oversees its non-U.S. mortgage platform.
The company will sidestep the most troubled regions of Europe, focusing instead on office, logistics, multifamily and retail in large German cities as well as London and Paris. Local banks may collaborate on structuring the loans.
cgaines@observer.com