Meridian Capital Group Hires Two
---
---
Real estate advisory business Meridian Capital Group has hired Terry Baydala and Peter Steier in an effort to grow its presence in equity capital markets and structured finance.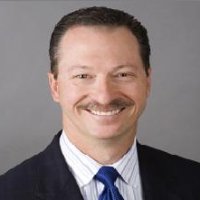 Mr. Baydala previously served as the senior vice president of commercial real estate banking at Anglo Irish Bank, where he handled the structuring and syndication of large commercial real estate loans.
"The larger the deal, the more structure typically is required for these transactions," Mr. Baydala told Globest.com. which broke the news about the hirings.  Mr. Baydala's hiring was previously reported in The Mortgage Observer.
"And the larger the deal, the more it may be necessary to bring in multiple lending partners to these transactions to get them done. My specialty really is putting together large structured financings that involve multiple participants," he added.
Mr. Steier is joining Meridian Capital Group by way of the Carlton Group. He will be focused on creating an equity capital markets service that will offer recapitalizations, joint-venture equity, sponsor equity, and acquisition capital.
"The purpose is to service our existing clients in order to provide an equity component that they haven't already received from Meridian in the past, and then to enhance that by bringing in new clients in the future in order to expand the platform, expand the clientele and broaden the service offerings of the company," he told Globest.com. 
Meridian is hiring the two during an active period for the firm. Last year it closed $17.3 billion over 2,800 transactions.
drosen@observer.com