HKS Arranges $6.3 Million Multifamily Loan in Bronx
---
---
HKS Capital Partners has arranged a $6.3 million construction loan for some multifamily units in the northeast Bronx. Ayush Kapahi, a partner at HKS, handled the transaction—which resulted in funding for the construction of 57 apartment units.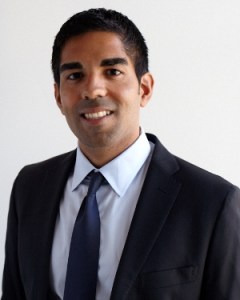 He pointed out that the pari passu structure of the deal is increasingly popular among developers, since it allows them to manage their own cash on the deal and doesn't require all their equity up front.
"It was for a long term client of ours," Mr. Kapahi said of the developer-borrower. He declined to name the developer, lender or the address of the building, citing the current competitive nature of construction lending in the city. However, he added that the financing was for a term of 2 years, at a rate of 4 percent per year, and was done pari passu.
"Pari passu basically means that because it's a construction job that as I fund it, for every dollar that goes in I put 75 cents in and you put 25 cents in," Mr. Kapahi explained. "It's very attractive to developers, especially if they're raising equity and putting money into deals because equity costs a lot more than debt obviously. The ability to do pari passu minimizes their cost of equity and allows them to borrow and spread out the cost of equity over the course of the project versus all of it going in day one and beginning to accrue at a return."
cgaines@observer.com