Former NY Giant Howard Cross Joins Cresa
---
---
Former New York Giant turned commercial real estate leasing broker Howard Cross is joining the tenant rep firm Cresa, the company announced.
Mr. Cross's hiring follows Mark Jaccom's, who was named Cresa's New York area president last week.
Both men were most recently with the brokerage Colliers International. In a conversation with The Commercial Observer on Tuesday, Mr. Cross said that he was independently considering Cresa when he learned that Mr. Jaccom was heading to the firm.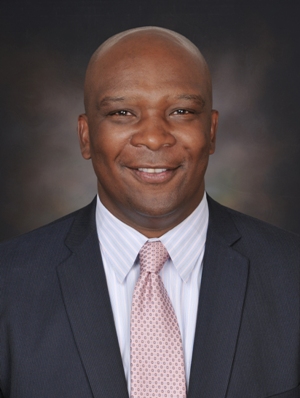 "The fact that Mark was going to be here was icing on the cake," Mr. Cross said.
Mr. Cross played tight end for the Giants for 13 seasons, winning a championship with the team in the 1990 season. He said he began working in real estate as an intern during off seasons, including at Health South, a company that was involved in buying rehabilitation centers and clinics along the east coast.
In 2002, after he retired from professional football, he joined CBRE where he focused on representing tenants in leasing transactions. He said he made the switch to Colliers International in 2008 because of the complexity navigating CBRE's web of in-house relationships, a common complaint among brokers at major real estate firms. At big firms like CBRE, young brokers often are limited in what business they can compete for because higher ranking executives control many of the company's relationships.
"Unfortunately in large firms you have politics and you don't know who has the relationship with a tenant you meet and want to work with and you don't want to upset the apple cart so to speak," Mr. Cross said, adding that moving to Colliers gave him the chance to go after more business.
During Mr. Jaccom's tenure at Colliers however, his mandate was to grow the firm and Mr. Cross said that as the company, whose New York branch was previously known as GVA Williams, was further integrated in Colliers' national platform he again began to see the possibility of internal competition.
"It was getting too big again," Mr. Cross said.
Mr. Cross said he has worked with tenants in several industries including insurance and banking companies. He would appear to be the first of several brokers Cresa would like to recruit in the city. In a conversation with The Commercial Observer last week, Mr. Jaccom said that he is aiming to expand Cresa's New York staff from about a dozen brokers to 30 or more.
"Mark is going to run an open shop, we're one giant team," Mr. Cross said. "Brokers like to keep their cards close to the vest, it's like the Olympics, we're on the same team but we all want our own gold medal. Football is the ultimate team sport and Mark is goign to run it more like a football team here."