BuildNYC Continues To Accrue Deals
---
---
BuildNYC, a financing vehicle that allows non-profit and education groups to access low-cost debt, continues to accrue deals.
On Tuesday morning, the city's Economic Development Corporation, which oversees the facility, approved $68.5 million in new loans.
Launched late last year by the EDC, the facility is open to non-profit and education groups seeking to fund or refinance development and renovation projects. So far, about a dozen groups have accessed nearly $200 million of debt through BuildNYC.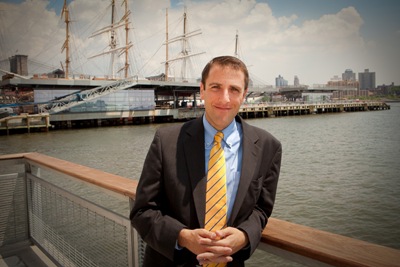 The vehicle allows borrowers to issue bonds to investors such as banks, investing institutions and private individuals, with proceeds that are exempt from taxes. Because the returns on such an investment are enhanced by its tax free status, the bond buyers will accept a below-market interest rate on the debt, allowing the borrower in turn to receive lower-cost financing.
The city doesn't guarantee the bonds, meaning that if the borrower fails to pay back the loan it is the bondholders who suffer the loss.
The facility has proved to be an effective window for raising money for groups whose non-profit status pin their ability to undertake construction projects on being able to tap inexpensive financing.
Tuesday's deals included $28.4 million for Royal Charter Properties, a non-profit handles real estate for other NFPs including Presbyterian Hospital. The group will use the funds to refinance existing debt.
Another $22 million went to the Gateway School, an education facility for children with learning disabilities that will use the funds to facade improvements and renovatinos. The New York Foundling Charitable Corporation, a child welfare group, will receive $15.2 million to refinance a loan it used to for construction and renovation of a 56,059-square-foot building it occupies at 170 Brown Place in the Bronx.
Life's W.O.R.C., another institution that helps the developmentally disabled, will refinance $3 million of existing debt.
"In just a few short months, Build NYC has become a tremendously successful tool for New York City non-profits looking to reduce costs and finance important expansion projects," EDC president and BuildNYC chairman Seth Pinsky said in a statement. "The four non-profit projects approved today will now allow their sponsors to save critical resources, which can be directed towards supporting and ultimately expanding the core missions of these organizations."