60 Days, $94 Million in Financings for Eastern Union's Shaya Ackerman
---
---
Eastern Union's Shaya Ackerman—a managing director in the firm's Howell, N.J. office—racked up a massive $94 million in financings over the last 60 days for a variety of different property types and deals. He shared with The Mortgage Observer details on the deals, which he said are picking up thanks to a shift in the type of players in the market.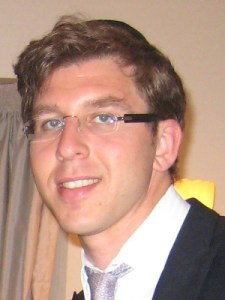 "From 50,000 feet up, there's definitely been a tremendous uptick in quality financings," Mr. Ackerman said. "It's completely come full circle—you don't have any more of the syndicators and the wheeler-dealers. You're dealing more with the real people who don't have one building but have five, 15, 20 buildings. They're more sophisticated, so it makes life a little easier for the borrowers, for the banks to get comfortable."
The deals contributing to Mr. Ackerman's volume of recent financings in the area include a $28.4 million refinancing for two medical office buildings in Newark. He conceded that for several reason, including the fact that its medical office with short term leases, these properties were challenging to get approved. "The tenant in place doesn't have that long of a term left on the lease and there were different terms in that deal that really protected the bank for that," he said. This deal was closed by TD Bank and the refinance featured a floating rate of 350 bpi over the 30-day Libor.
TD Bank also provided $9.25 million to refinance a 54,200-square-foot commercial building on Queens Boulevard, at a rate normally seen only for multifamily properties. The loan is for a five-year term, with 25-year amortization and limited recourse at a rate of 3.73 percent.
In Astoria, Mr. Ackerman secured a $9.6 million loan to refinance a multifamily project it is building there. "Alma Realty put up that project and was the sponsor," he said. "It was actually a two story building that they gut renovated and added four stories on top of it." Investors Bank provided a five-plus five-year loan with a 30-year amortization at 4.375 percent.
Construction has been picking up in the city and this is a trend that Mr. Ackerman pointed to in the work coming his way as well. "A year or two ago you couldn't call a lender about a construction deal—now you can actually call them and get it done," he said, adding: "For the right sponsor and the right location they're getting done."
One such example is a $6.6 million construction loan that Investors Bank provided to the Marcal Group for the acquisition and gut renovation of a multifamily building in Brooklyn. That loan is for a two-year term at 75 percent of all costs and at a rate of prime plus one.
And even with this recent activity, Mr. Ackerman pointed out that there is more in the pipeline. Tuesday he got two commitments on $21 million and $11 million construction loans. "Those should hopefully be in the hopper in hopefully two weeks as well."
CGaines@observer.com