1491 Third Goes from Pop-Up to Paint with New Lease
---
---
Janovic Plaza, a subsidiary of Benjamin Moore & Co., will have some redecorating of its own to do soon. The retailer, which specializes in paints and other decorating odds and ends, has signed for about 4,200 square feet of space at 1491 Third Avenue on Manhattan's Upper East Side. The building is four stories and 24,000 square feet.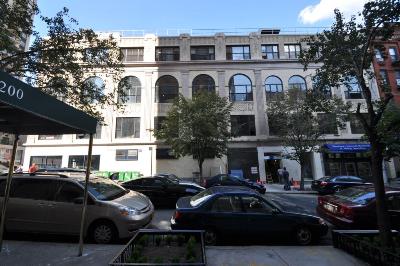 The store is relocating from a location nearby, at 87th Street and Third Avenue to the new store, which includes ground floor plus basement space.
Jeffrey Roseman, an executive vice president at Newmark (NMRK) Grubb Knight Frank Retail, represented the landlord, M3 Holdings, along with associate Amy Zhen. Mr. Roseman said that the lease is for a period of 13 years, significantly longer than the previous tenant spent in the space.
"We had done a short-term lease for Patagonia for a pop-up store," he told The Commercial Observer. "They were there for about six months and then they wanted to stay but unfortunately we had another deal. "
Mr. Roseman said that he anticipates Janovic to be able to use some of the build-out that Patagonia did to ready the pop-up store. "Between the landlord and Patagonia there was a significant amount of work done in the space," he explained.
The majority of the space at 1491 Third Avenue is occupied by the Joan H. Tisch Center for Women's Health at NYU Langone Medical Center, which is in 18,000 square feet there.
Craig Hantgan from Esquire Properties represented Janovic in the lease but couldn't be reached for comment.
cgaines@observer.com