Council of State Governments Expands
---
---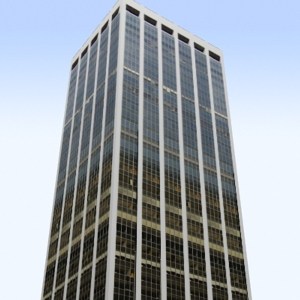 The Council of State Governments has expanded its lease at Savanna's 100 Wall Street.
"The superior light and air, efficient floor plates, quality of existing tenancy as well as the high quality of Savanna prebuilt space attracted them to 100 Wall Street," noted Kevin Hoo, vice president of Savanna, about their initial appeal to the building.
Mr. Hoo further noted that the council needed additional space for growth and has expanded to occupy 17,000 square feet in the 29-story, 519,000 square foot building.
Mitchell Konsker, Scott Cahaly, and Brian Reiver of Jones Lang LaSalle represented Savanna in the transaction and Richard Kennedy of Cushman and Wakefield was on the opposite side of the table representing the council.
The Council of State Governments is a region-based forum that exchanges ideas and knowledge with state officials to shape public policy. It is the only organization in the United States that serves all three branches of government. The organization holds numerous affiliations with organizations across the country including American Probation and Parole Association, Military Interstate Children's Compact Commission, National Association of State Technology Directors, and the National Hispanic Caucus of State Legislators.
The Class A office building was built in 1969 on Wall Street between Front and Water Streets. Savanna purchased the building over a year ago and it has undergone changes to its common areas as well as the launching of a pre-built program as part of its marketing and leasing effort. The council will remain among notable tenants such as the NYSE Euronext, AFLAC, US Bank, Harris Beach, Wuersch & Gering and Informa.
In addition to 100 Wall Street, Savanna's portfolio includes prominent buildings in the Financial District such as 80 Broad Street, 2 Rector Street, and 100 John Street.