Brooklyn NY Holdings Moves Downtown to 126 Fifth Avenue
---
---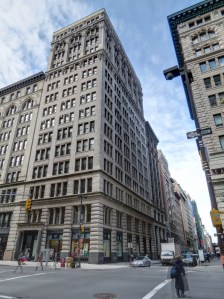 Brooklyn NY Holdings, an investment firm, will be moving down its headquarters down the street from 717 Fifth Avenue to 126 Fifth Avenue.
"[The move] was more just a change of feel," commented Matt Ginberg, a broker at Jones Lang LaSalle and representative of the tenant, on the motivation behind the new location. "They like the MTS area."
The firm will call the entire 9th floor at 126 Fifth Avenue home for the next ten years. Asking rent was set at $49 per square foot.
In addition to investments, Brooklyn NY Holdings boasts a a portfolio of over $4 billion dollars in asset management. The firm represented the Lerner Family Trust whose portfolio includes the Cleveland Browns of the National Football League and the Aston Villa team of the English Premier League Football Club. Mr. Lerner bought the latter team after a $118.8 million dollar bid to increase his stake to nearly 90% of the team back in 2006.
The building is located on the corner of 18th Street and Fifth Avenue was designed by Robert Maynicke and constructed in 1900. It was originally the site of the Richard de Logerot's Hotel de Logerot whose foreclosure was auctioned off in 1894 and sold for $437,000.
The building now holds tenants such as the Wooster House, a company owned by textile designer Madeline Weinrib, and the office of burrito chain Chipotle.