American Industrial Partners Goes "AIP" for 330 Madison Avenue
---
---
Private equity firm American Industrial Partners will be moving from its current offices at 535 Fifth Avenue for its own tower floor at 330 Madison Avenue.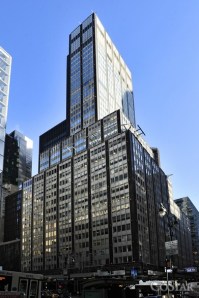 The firm, which invests in North American industrial businesses, will be taking 9,848 square feet of space on the 28th floor of 330 Madison Avenue. The lease is for 10 years. Asking rent for the space was roughly $90 a square foot.
The 742,000-square-foot, 39-story building is owned by Vornado Realty, which recently put forth an 18-month, $120 million capital improvement plan for the office tower, according to Crains.
Jones Lang LaSalle's Frank Doyle and David Kleiner represented Vornado in the deal. David Dusek of Studley represented AIP. Mr. Dusek did not return phonecalls requesting comment. Messrs. Doyle and Kleiner could not be reached for comment.
Founded in 1989, AIP had been in a 4,829-square-foot space on the 32nd floor at 535 Madison Avenue as early as 1993, according to CoStar data. The company was rapidly growing, and was attracted to the 535 Madison Avenue's proximity to Bryant Park and to nearly all major transportation lines, said a person close to the deal.
Vornado's capital improvement program was another draw. Vornado's improvements to the property made it look like it was "effectively a brand new building," said the person, who did not want to be named.
Vornado has racked up a slew of leases since it refurbished the 330 Madison Avenue, including Guggenheim Partners 186,000 square foot deal for 7 floors in the building.
In 2009, Vornado tapped Moed de Armas & Shannon Architect to re-clad the building with a new curtain wall, put in a new retail space, re-do the lobby, and completely upgrade the electric and HVAC system. Vornado also installed a cogeneration plant that provides nearly half of 330 Madison's energy needs.
Drosen@observer.com
330 Madison Avenue
,
535 Madison Avenue
,
American Industrial Partners
,
David Dusek
,
David Kleiner
,
frank doyle
,
Guggenheim Partners
,
Jones Lang LaSalle
,
Moed de Armas & Shannon
,
Studley
,
Vornado Realty Trust