Forcella Eatery to Open at 377 Park Avenue South
---
---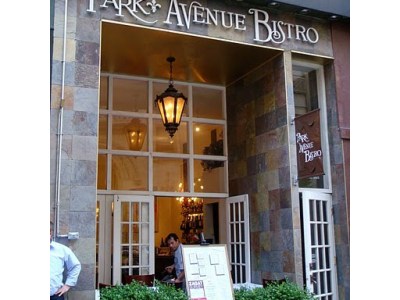 Forcella Eatery has signed a lease at 377 Park Avenue South.
The space is nearly 3,500 square feet with 1,500 on the ground floor, a 500 square foot mezzanine, and 1,000 square feet on the lower level. Prior to Forcella Eatery, Park Avenue Bistro occupied the unit.
"Certified pizza master Giulio Adriani travels all around the world certifying the making of traditional Pizza di Napoli." James Famularo, a real estate broker at New York Commercial Real Estate Services, noted about the restaurant. "Forcello is his creation."
Forcello Eatery opened its flagship at 334 Bowery and has since opened at 168 Ludlow Street and across the river in Brooklyn at  485 Lorimer Street. The pizzeria specializes in traditional Neapolitan pizza and offers tasty and unique pies such as Pizza Alla Nutella, a pizza stuffed with Nutella and almonds.
"The robust commercial density," Mr. Burns noted about the attraction to the new location in Midtown. "Tenants like Credit Suisse. Great restaurants like Dos Caminos, Hurricane Club and Primehouse."
James Famularo and Ravi Idnani of New York Commercial Real Estate Services represented both the tenant and the landlord, a private investor, in the transaction.
Mr. Famularo has an extensive history of commercial real estate for restaurants and nightclubs, having brokered deals for clients such as Baoguette, Stanton Public, Taj Lounge, Gold Bar, and 1Oak.