How Red Bull Learned to Stop Worrying and Love Midtown South
---
---
Midtown South is hot with leasing activity and 218 West 18th Street, at the area's nexus of activity in Chelsea, had been recently gut-renovated into pristine condition.
So when Atlas Capital and GreenOak Real Estate Partners purchased the roughly 170,000-square-foot property for about $60 million at the start of the year and handed it to a CBRE leasing team to fill, there was no question they had high expectations.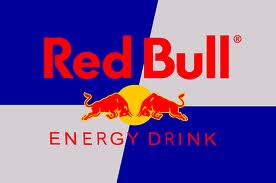 Though a large swath of the building was empty, just filling square footage was only part of the mission. After all, in ultra-trendy Midtown South, image has become as much a consideration for tenants as more practical concerns like a space's proximity to transportation.
The brokerage group led by top CBRE executives Stephen Siegel and Peter Turchin knew that the first deal out of the gate would go a long way in setting the tone—for good or for bad.
"For these tenants in Midtown South, image is everything and they're not going to sacrifice the image that they want even for price—image comes first," Mr. Turchin said. "And if you don't match the image they don't want to know you."
Mr. Turchin is one of the city's busiest agency executives, a broker who focuses solely on representing landlords and marketing the vacancies they have in buildings to prospective tenants. It's a distinct skill set that relies on marketing savvy and the creativity to position a space so that it will shine for a desired user.
218 West 18th Street
,
641 Avenue of the Americas
,
Atlas Capital
,
Chaleo Yoovidhya
,
Gere Ricker
,
GreenOak Real Estate Partners
,
Infor
,
MB Real Estate
,
Michael Hull
,
peter turchin
,
Red Bull
,
Stephen Siegel