CUNY Close to 161K s/f Midtown Deal
---
---
CUNY is close to completing a 161,000-square-foot lease at 205 East 42nd Street The Commercial Observer has learned.
The city university system, which operates Hunter College, Baruch and Brooklyn College among the 24 campuses under its purview, will take the space to relocate and consolidate several administrative offices and the CUNY chancellor's office on the Upper East Side.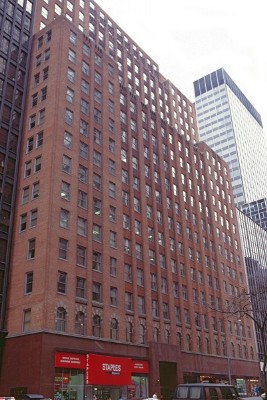 "We want to consolidate our offices into one central location and bring key people together," Michael Arena, a CUNY spokesman, said.
CUNY will take six floors at 205 East 42nd Street. It's not clear what CUNY arranged to pay in the deal nor how long it committed to the space though sources say it is long term, which for large leases in Manhattan generally means between 10, 15 years, or even 20 years.
Mr. Arena said he did not have the specifics on the transaction and wasn't able to provide details by press time.
The deal is a sign of significant progress at 205 East 42nd Street, an over 500,000-square-foot office building owned by the Durst Organization. Roughly two years ago the pharmaceutical giant Pfizer, which was once one of the building's largest tenants, vacated the property, leaving behind a large block of availability. The deal with CUNY fills a large portion of it. Now about 230,000 square feet remains vacant.
The Durst Organization wouldn't comment on the transaction. Tom Bow is the company's director of leasing and couldn't be reached. The landlord, one of the city's best known owners, has closed several large leasing transactions in recent months. Earlier this year it reached an agreement to renew a large portion of Bank of America's lease at the U.S. Trust Building on 47th Street.
Last year it played a role in the landmark deal to bring Conde Nast to One World Trade Center in a 1.2 million square foot lease, the largest of the year. Durst owns a $100 million stake in One World Trade Center and is charge of leasing the three-million-square-foot property.