Smithsonian Expands Offices to 300 Park
---
---
The Smithsonian, the world's largest museum and research complex, is the latest cultural tenant to sign on to the Rockrose Development Corp.-owned 300 Park Avenue South.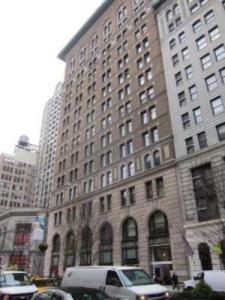 With its transaction last week, the government-funded institution will expand from its administrative operations at "The Castle," its headquarters on the National Mall in Washington D.C., into a 9,038-square-foot third-floor office at 300 Park Avenue South.
Under the terms of the agreement, the Smithsonian, which consists of 19 museums and galleries and nine research facilities, will occupy the space for 15 years at asking rents in the low-to-mid $50s per square foot, officials told The Commercial Observer last week.
The move by the Smithsonian is the latest in a recent wave of deals by cultural organizations at the property, a 15-story, 180,000-square-foot prewar office tower that Henry Elghanayan seized two years after he and his two brothers divided the company.
Earlier this month, the State Council on the Arts announced a deal at the building and earlier this year the Whitney announced its own deal. Less culturally important perhaps, but far more titillating, was news in 2010 that Wilhelmina Models had renewed its lease.
"Once we got the Whitney deal these other arts groups all wanted to be next to each other," said Craig Deitelzweig of Rockrose's office division. "I believe, in New York City at least, this is the only building that has three major arts groups under one roof."
Daniel Katcher of Newmark Knight Frank represented the Smithsonian in the lease negotiations while Andy Peretz, Mikael Nahmias and John Peters of Cushman & Wakefield represented Rockrose Development.
Mr. Deitelzweig of Rockrose's office division represented the landlord in-house.
Jsederstrom@observer.com