Publisher of The Inspired Vegan Takes Space at 250 West 57th Street
---
---
The Perseus Book Group, publishers of the New York Times best-sellers Skinny Bitch and The Inspired Vegan, has agreed to unite all of its satellite offices and bring them to the 15th floor of 250 West 57th Street.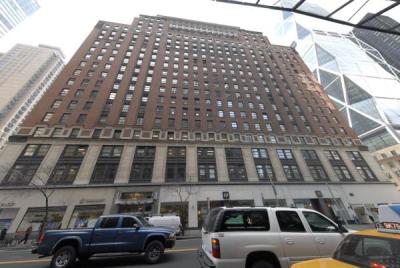 The publisher, which had initially been leasing a 6,800-square-foot space in the W&H Properties-owned building, will now be taking 26,104 square feet once it finalizes its move in July, as was first reported by Crain's New York. Asking rent was $54 per square foot.
David Hollander and Colin Meagher, both of CBRE, represented Perseus Book Group in the deal. Mitchell Arkin and Harry Blair of Cushman & Wakefield represented W&H Properties.
This recent lease signing is part of W&H Properties' current strategy to phase out smaller leases of the 400- to 500-square-foot range to larger tenants.
"We've reduced it to a couple hundred tenants, so the hallways no longer look like Tin Pan Alley," W&H president Anthony Malkin told Crain's New York last week.
The building at 250 West 57th had also recently underwent a capital improvement program to make the building look and feel more accommodating to a larger tenant.
Perseus Book Group, which has a variety of imprints like Basic Books and Vanguard Press, will likely be moving those imprints from office buildings like 116 East 16th Street and 387 Park Avenue South to 250 West 57th.
AFE Consulting, a California-based economic consulting firm, also recently signed a five-year lease at 250 West 57th. The 4,800-square-foot office space, which is on the ninth floor of the building, had an asking rent of $52 per square feet.
Drosen@observer.com
250 West 57th Street
,
Anthony Malkin
,
Basic Books
,
Colin Meagher
,
Cushman & Wakefield
,
David Hollander
,
Harry Blair
,
Mitchell Arkin
,
The Perseus Book Group
,
Vanguard Press
,
w&h properties