Grey Advertising Looking At 620 Avenue of the Americas
---
---
Grey Advertising is in the market for between 50,000 and 70,000 square feet and one location it is said to be closely considering is 620 Avenue of the Americas according to several people familiar with the company's search.
Grey, a subsidiary of the advertising conglomerate WPP, has a lease set to expire at nearby 114 Fifth Avenue and has been trolling for places to relocate with Gregory Tosko, a vice chairman at CBRE, leading its search.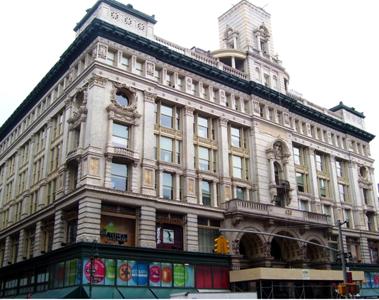 Mr. Tosko couldn't be reached for comment but Grey's leasing hunt has been described as still open to several options.
"No agreements reached, term sheets, leases out…," one source wrote The Commercial Observer in an email.
Yet 620 Avenue of the Americas would seem like a front runner. The building was acquired last year by the real estate investor and operator RXR Realty, a company that has gained attention in recent years as a prolific buyer of buildings in the city and as a savvy leasing dealmaker with the expertise to fill them.
According to Bill Elder, a top executive at RXR Realty who oversees leasing for many of its assets, there is about 150,000 square feet of available space at 620 Avenue of the Americas, virtually all of the 780,000-square-foot-building's sixth and seventh floors.
Mr. Elder wouldn't confirm if Grey was looking at the property, but said that a number of tenants have been circling the property and that he expected to fill the floors in short order.
"We would prefer to lease the space to one tenant, that's always the most efficient," Mr. Elder said. "But we're also considering two floor deals."
The sixth floor is about 88,000 square feet and seven is 63,000 square feet Mr. Elder said.
Deal rumors have been brewing at 620 Avenue of the Americas. Crain's reported that three tenants have been looking at the property but didn't identify them.