Chetrit Eyes 77 Commercial Street
---
---
Joe Chetrit is leading a partnership of investors in the acquisition of 77 Commercial Street, a development parcel in Greenpoint, Brooklyn that can accommodate about 270,000 square feet of residential development.
It's not clear what Mr. Chetrit has negotiated to pay in the deal, but the property was being marketed by a Massey Knakal team led by the company's chairman, Robert Knakal, that sources said was aiming to net a purchase price in the high $20 millions.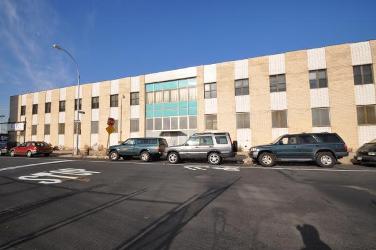 The property features about 230 feet of frontage along the water with unobstructed views of Manhattan.
A commercial broker who has done deals in Williamsburg and Greenpoint said that Mr. Chetrit, who owns a number of properties in Manhattan, has been a voracious buyer in northern Brooklyn.
"It's well known that if you have a parcel for sale that Mr. Chetrit is a go-to," the person said, who didn't want to be quoted in case he has future deals to show Mr. Chetrit.
It was reported in recent days that Mr. Chetrit, in partnership with the boutique hotel chain King & Grove, were in contract to buy the Hotel Williamsburg.
Neither Mr. Chetrit nor Mr. Knakal could be reached for comment.
Dgeiger@Observer.com