Red Antler Bucks Up to Dumbo Digs
---
---
Budding Brooklyn branding company Red Antler will be moving into a 5,200-square-foot office space in Dumbo, their second move within the neighborhood in just over a year.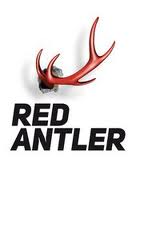 The company, which counts social link sharing startup StumbleUpon and home décor website One Kings Lane as clients, will be moving out of their old digs on 45 Main Street into 20 Jay Street later this year.
Director of Strategy and Red Antler co-founder Emily Heyward told The Commercial Observer that the move was spurred on by a need for more space while capitalizing on a white hot and shrinking Dumbo market.
"Real estate in Dumbo is a scarce commodity," said Ms. Heyward. "There is a sense that we have to grab it before it disappears."
The company moved into a 1,761-square-foot space with six employees and freelancers in early 2010. They outgrew the space quickly, and while preferring to stay in 45 Main Street the limited vacancy in the building—currently at 3.2 percent—and the rapid growth of neighbors like Etsy and Huge led Red Antler to move to 20 Jay Street.
Media agencies, design companies and software development firms are coming to Dumbo in droves, said Caroline Pardo, director of commercial portfolio for Two Trees Management, the company that manages 45 Main Street and 20 Jay Street.
"We're getting a lot of startups and we are getting a lot of growth," said Ms. Pardo, who noted that vacancy at 20 Jay Street is at three percent. "Etsy is growing, Red Antler is growing, and they are absorbing the growth."
Huge, an interactive agency, is looking to add 15,000 square feet to the 50,700 it currently occupies at 45 Main Street, said Ms. Pardo.
"I think initially their name was meant to be ironic but it's not anymore," said Ms. Heyward. "Now it's just accurate."—Daniel Edward Rosen