Out of 100 Potential Suitors, 1 Prevails for Purchase of 86 East 4th Street
---
---
A six-story, 25-unit East Village walk-up with mostly market-rate units has sold for $8.7 million, Eastern Consolidated brokers said yesterday.
RURU & Associates, a family investor, nabbed 68-70 Second Avenue, also known as 86 East 4th Street, after standing out among an estimated 100 other potential buyers.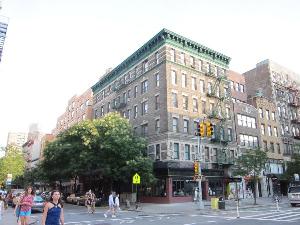 The building includes rental apartments–half of which are rent-regulated, and two that are rent-controlled– said Roberto Ortiz, a principal at Eastern Consolidated, who represented the seller. The property includes three retail spaces on the ground floor.
The seller, Bar None LLC, purchased the building eight years ago, and saw that prices were strong for well-located Manhattan properties due to a lack of product, said Mr. Ortiz.
Mr. Ortiz suggests there is a huge upside for this particular property because no significant renovations have been done in a very long time, and a committed buyer with resources could significantly up the rents when the current leases expire.
"It's all about renovations," said Mr. Ortiz.
There is a strong demand for development sites and multi-family investment properties right now, said Mr. Ortiz.
Average multifamily transaction volume remained stable at 32 transactions per month, in the six months ended Aug. 2011, but the average monthly dollar volume jumped 82 percent compared to the same period the previous year, according to Ariel Property Advisors' Multifamily Month in Review: New York City for October.
"Prices are back to where they were before," he said. "Very few buildings are being sold."
For 68-70 Second Avenue, the eventual buyer was decidedly aggressive.
"There were at least three people who wanted it—but this one forced his way in, got a contract," said Mr. Ortiz.
Ira Nesenoff, of Nesenoff & Miltenberg, represented the buyer in the transaction, and Andrew Albstein, of Goldberg Weprin Finkel Goldstein, represented the seller.