Ctrl-C Everlasting: Tech Firms Keep Moving to Silicon Alley, We Keep Writing About It
---
---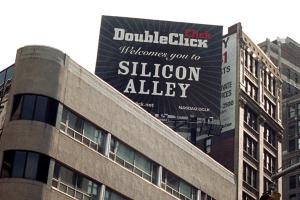 God bless the Silicon Alley trend piece. We've done one (and then another about a colony of the alley); and, incidentally, we cover the industry regularly every day here. No matter how much ink is proverbially spilled in deference to the tech industry's growth, we as New York reporters can't seem to get enough of the nerds-are-among-us-and-they-need-space-to-work angle.
The latest comes today from The Wall Street Journal. It notes that while Silicon Alley has been around since just about the P.C. Jr. (we had one growing up, it was awesome, floppy disks and all), it has gotten a boost via brand-names as of late:
The emergence of Union Square as a destination for technology firms got its start several years ago. But the neighborhood's tech community received a boost this year with the arrival of household names such as computer giant Apple Inc. and the impending arrival of user-review site Yelp.

Those big companies are among nearly a dozen tech firms that have signed leases this year for a combined 135,000 square feet of office space in Union Square, according to the Union Square Partnership.
What's drawing the newbies? Not the rent necessarily—it's cheaper downtown—but the spaces are lovely: wide open, airy, sort of like any rom-com set in San Francisco in the last 15 years.
tacitelli@observer.com  ::  Follow on Twitter @tacitelli