Forbes: Tamir Sapir's Net Worth About $700 M.
---
---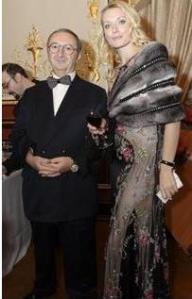 Forbes just came out with its 400 richest people list, and guess who isn't on it? Even so, Manhattan developer Tamir Sapir–presumably because his demise has proven so intriguing–still merits an article. And Forbes digs up some dirt.
First, the magazine estimates the developer's worth at about $700 million, "still wealthy indeed but not nearly enough to make this year's rich list."
Further, Mr. Sapir puts full responsibility for all of his recent real estate moves of recent years–many of them ill-fated–on his son:
In a 2009 videotaped deposition involving a pending suit in Las Vegas, Sapir is asked about a $21 million development deal he is accused of reneging on. "My son is doing the business," Sapir answers. "'Papa, give me money,' and that's it." Sapir says he has no knowledge of the property's price or its appraisal, explaining: "My son–I speak little English. My son is in the business. I am the money man, and that's it. Why am I expected to know so much?"
There's more. Read the whole treatment here.