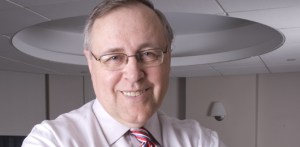 To anyone closely watching the recent City Council elections, a small set of races took an interesting turn in the summer. The Independence Party of New York, typically something of a passive player in city politics, suddenly became actively involved in outer-borough contests, pushing hard for four or five candidates in the Democratic primary that had opponents supported by the labor-backed Working Families Party. An expensive operation developed: mailings, many of them negative, went out in bundles from the party; boots hit the streets to rally voters.
Behind the curtain of the new initiative, in which most of the hardest-fought races ended in Independence Party losses: the city's real estate industry. All told, more than $500,000 was poured into the effort from real estate, according to an executive involved. (About $145,000 of that has been publicly reported thus far; new campaign filings are due in January.)
The Independence Party offensive came as the industry, long a dominant player in the halls of Albany and City Hall, is grasping to maintain a powerful presence politically. The State Senate Republicans, on whom the industry had relied for years, have lost control of the chamber; new campaign finance rules substantially limit donations in city races; and the liberal Working Families Party (WFP) has established itself as a major political driver at the city and state levels, alarming those in real estate and business.
After the fall's trial run, the industry—led by its main advocacy group, the Real Estate Board of New York—is expecting to expand its efforts in 2010, according to numerous executives involved with and informed of the effort. A greater partnership is being formed with the Independence Party, using it as a vehicle to create a ground organization to rival the WFP and elect candidates who support the real estate industry's key issues: containing spending, fighting off new taxes and blocking a significant expansion of rent regulations.
"Like any family or any business, we have to spend within our means, and I think that is a message that will be accepted by a hell of a lot of voters out there," said Steven Spinola, REBNY's president since the 1980s. Mr. Spinola has led the effort with his deputy, John Doyle, coordinating intensely with Independence Party leaders in recent months.
Leaders of the WFP laugh off the effort, suggesting that a party built on contributions from landlords—who, as a group, are widely unpopular with voters—will fall flat in its attempts to become a viable adversary.
The efforts in the fall's elections focused intensely on supporting four City Council campaigns in the Democratic primary (candidates can run with support from multiple parties): Incumbent Councilmen Ken Mitchell on Staten Island and Kendall Stewart in Brooklyn, and Deirdre Feerick and Karen Koslowitz in Queens. The party also supported an ultimately victorious Republican in the general election: Eric Ulrich, in Queens. With checks from many big names in the real estate industry—including landlord Richard LeFrak; Mary Ann Tighe, tristate CEO of brokerage CB Richard Ellis and incoming chair of REBNY; Leonard Litwin, head of luxury apartment giant Glenwood Management—the apparent goal was to limit the growing power of the WFP, which supported and put resources toward opponents of each of those candidates.
Much of the work and real estate money went toward mass mailings to voters—fliers that were derided by REBNY's critics as ineffective and amateurish.
Those involved say there were also workers and volunteers on the ground supporting candidates. (Though by law, they are not allowed to directly campaign for candidates. Rather, they can engage in what is termed "issue advocacy," showing general support for a candidate's policies, or more explicitly attacking an opponent.)