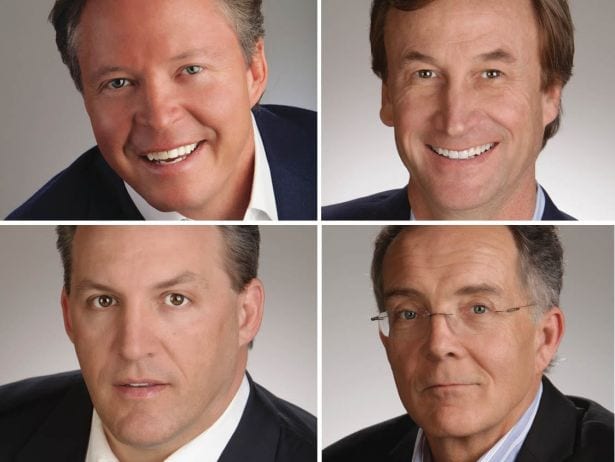 #14
Warren de Haan, Boyd Fellows, Chris Tokarski and Stew Ward
Managing Partner and Co-CEO; Managing Partner; Managing Partner and Co-CEO; Managing Partner at ACORE Capital
Last year's rank: 11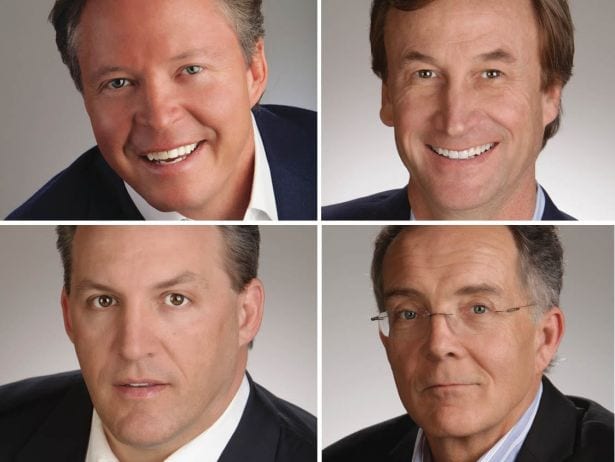 ACORE Capital epitomized resiliency amid the challenges of COVID-19 during the past year, helping to lift its own business and the commercial real estate industry's recovery at the same time.
The private lender closed 30 loans totaling roughly $2 billion for the 12 months ending April 1, and executed an additional 14 term sheets of more than $1.5 billion. The firm was active across a variety of asset classes throughout the past year, including $133 million of construction financing last May for Legion Investment Group's condominium development at 109 East 79th Street, and an $81 million construction loan this past March for a Los Angeles luxury multifamily project spearheaded by Cityview.
After limited volume activity in the first few months of the pandemic, ACORE became active again during the third quarter, at a time when many competitors found themselves sidelined, as market segments like public mortgage real estate investment trusts were largely withdrawn from construction lending.
ACORE's success over the past year goes well beyond the numbers, though.
"Because our asset management team is so integrated with the rest of our business, and so involved and on our payroll, as opposed to [a] third party, we were able to very quickly react through an unprecedented and violent move associated with COVID," de Haan said. "We were able to make intelligent decisions on behalf of our capital and, at the same time, avail ourselves to the borrowers, meaning be there for them on phone calls and making sure we are attentive to their requests." 
At the onset of the pandemic, ACORE shifted its focus from originations toward the asset management side, proactively engaging with investors to resolve forbearance requests and other borrower challenges. It examined each loan individually with the goal of relieving borrowers, when warranted, in order to enhance lender protections.
As a big plus, the company has also stepped up to help the hotel sector stay afloat, raising $1 billion to launch ACORE Hospitality Partners (AHP), an investment strategy focused on providing North American hotel operators with recovery capital. Economists are forecasting that hotel demand won't reach 2019 levels until 2024 or 2025, due to constraints on business travel.
"If a hotel owner is running at 45 percent occupancy, and they can't meet payroll or they can't meet debt service, they don't want to go out to the broad market and run an auction, and advertise to everyone that they are having financial distress," de Haan said. 
"Because of the positioning of ACORE as a trusted partner and lender, as opposed to an opportunist," he added, "people come to us off the record, off market, to have discussions about their issues, and our job then is to provide them with capital at a cost that is attainable in a senior position — whether it is preferred equity, mezzanine or senior debt — as their financing partner to help get them to the other side."—A.C.