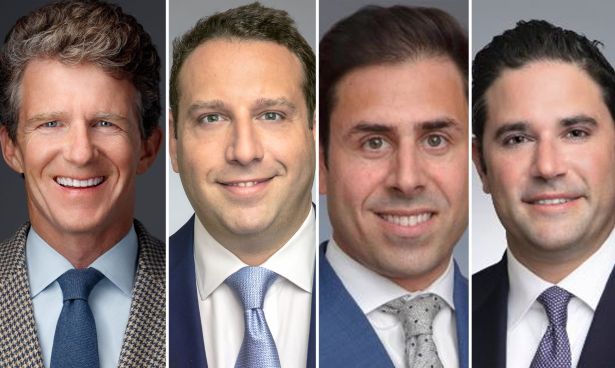 #13
Willy Walker, Aaron Appel, Keith Kurland and Jonathan Schwartz
Chairman and CEO; Senior Managing Directors and Co-Heads of New York Capital Markets at Walker & Dunlop
Last year's rank: 22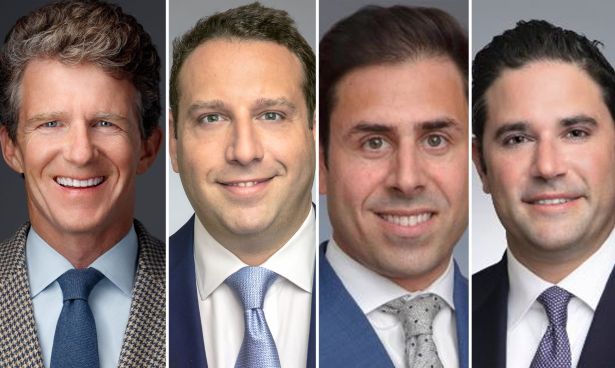 Walker & Dunlop's ever-expanding empire is a force to be reckoned with at the best of times, and its strengths came fully to the fore during an unprecedented time of market volatility. 
Despite the COVID-19 storm raging through 2020, the firm racked up a record $41.1 billion in total transaction volume, including debt finance and property sales transactions — up 29 percent from 2019. It also catapulted to the top of the U.S. multifamily market as the largest provider of capital to the multifamily industry, per Mortgage Bankers Association loan origination rankings. 
Notable transactions in 2020 included the $2.4 billion Southern Management Portfolio refinance — the largest transaction in W&D's history — and nearly $293 million in financing for Sol at West Village in Davis, Calif., one of the largest single-asset student housing transactions in history. Phew. 
"Driving our outperformance in 2020 was the combination of our exceptional people, expanding brand and actionable technology, which all came together to transform our business and produce exceptional results," Willy Walker said. "Despite the challenges presented by a remote work environment, our people continued to deliver and truly became our competitive advantage. While we now compete head-to-head with the largest commercial real estate finance and services firms, we have maintained the small company touch and feel that Walker & Dunlop was built upon more than 80 years ago."
Playing a significant role in W&D's success is its NYC capital markets team, comprised of the fab four, aka Aaron Appel, Keith Kurland, Jonathan Schwartz and Adam Schwartz. The team amassed $9.8 billion in originations this past year. The quartet didn't skip a beat during COVID, taking on assignments and successfully closing a variety of transactions that included arranging new debt and securing equity for troubled assets in retail, hospitality and office. 
"Despite the challenges, we've stayed really busy," Kurland said. "And we're absolutely slammed right now." 
Notable deals closed during COVID include a $205 million refinance for Silverstein' Properties' life sciences asset at 619 West 54th Street; a $345 million construction loan for Terra Group's Five Park — set to be Miami's tallest tower; and a $155 million development financing for DH Property Holdings and Goldman Sachs Asset Management's planned industrial project at 640 Columbia Street in Red Hook, Brooklyn. 
"Our deep relationships and our approach to business in really, actually understanding real estate fundamentals, in both good times and bad, have proven that we know how to advise and transact on behalf of our clients, and give them sound advice," Kurland said. "That rang true this past 12 months and we were really able to do some great work for our clients."
The company also continued its ESG and diversity and inclusion efforts this past year.
"We take ESG extremely seriously at Walker & Dunlop and have invested for many years to be a leader in this space," Walker said. "On environmental issues, we have been carbon neutral for the past four years and have established concrete corporate goals to reduce our carbon emissions by 10 percent on a per-employee basis by 2025.
"On social, we have an extremely diverse employee base, have recruited from historically Black colleges for many years, and have established extremely ambitious diversity and equality goals to double the women and minority representation in management and top wage earner positions by 2025."—C.C.