Who's got the right stuff when it comes to real estate in the nation's capital.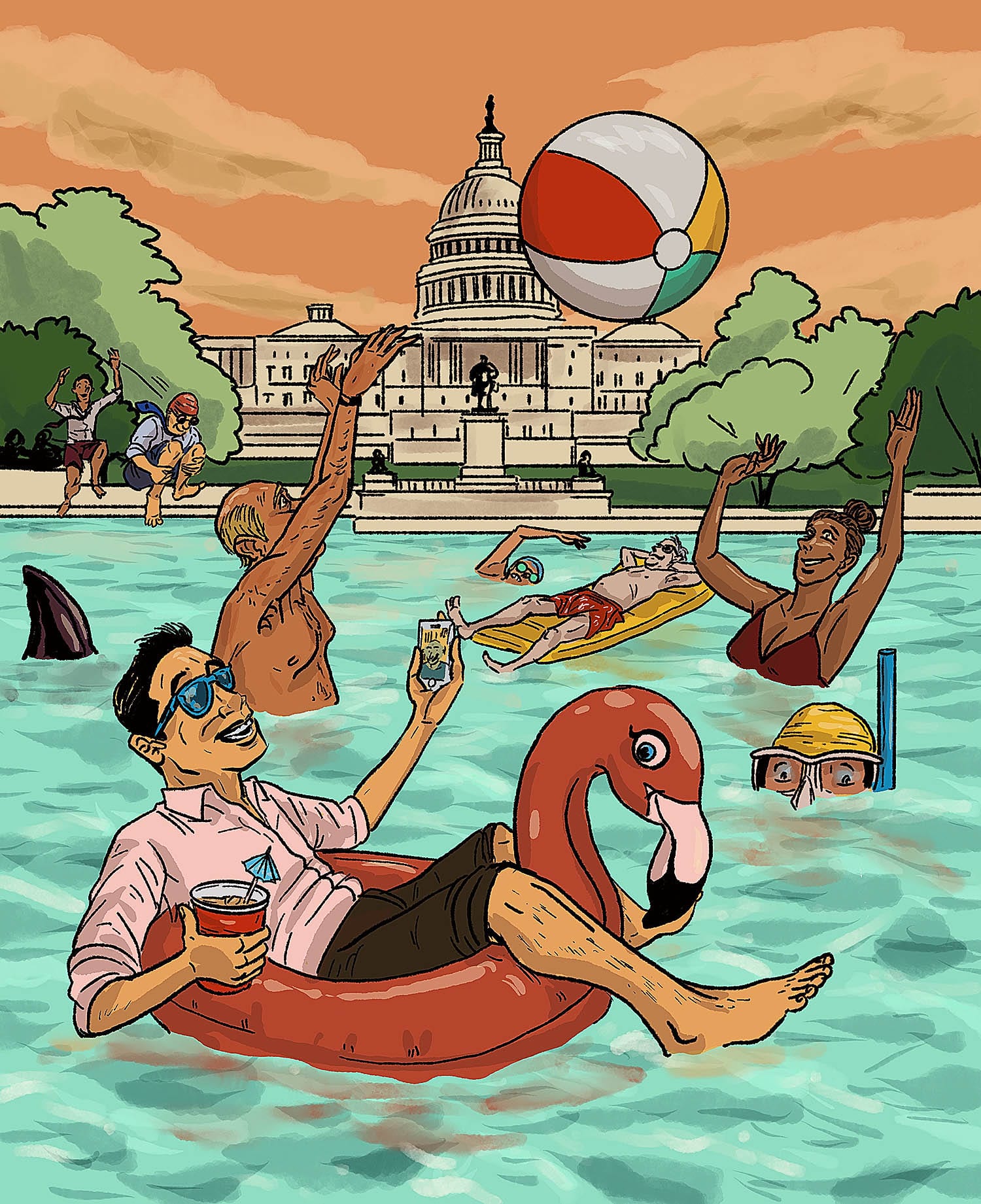 In about two weeks, the U.S. of A. will celebrate its 245th year of independence and its 156th year without an out-and-out civil war. Perhaps, more significantly, it will celebrate its independence from the coronavirus pandemic and the civil disruption that it brought.
And Washington, D.C., may very well be the hub of that celebration, as both President Joe Biden and Mayor Muriel Bowser have called for festivities in the capital, unimaginable only a few months ago …
As of June 11, all capacity restrictions in the District were lifted and the city is 100 percent reopened, as museums are welcoming visitors, the Wharf is packed, and the Nationals are winning in front of cheering crowds of about 40,000 per game.
Still, not everything is cause for celebration as we learn to live in a post-pandemic world. D.C.'s office vacancy sits at an all-time high, development is being impacted by high lumber prices, and the hospitality industry is still grappling with low occupancy.
However, there's plenty of optimism among those in the real estate industry, and many of them believe that D.C. will come roaring back as it historically does after times of upheaval. Plus, there are already plenty of positives about the D.C. area, some spurred by the pandemic itself.
The life sciences sector is hotter than ever, especially in suburban Maryland; Northern Virginia is seeing record numbers in data center absorption; and big projects, such as Phase 2 of the Wharf, Amazon's HQ2, and the entirety of National Landing and Tysons, Va.'s Boro expansion are barreling forward.
On the affordable housing front, there are plenty of positives as well. Washington Mayor Bowser pledged a $400 million commitment to the Housing Production Trust Fund; Amazon committed $20 million to Arlington County to address the segment; and the tech giant also teamed with D.C.'s transit authority on an initiative to create 1,000 affordable housing units at Metro stations in the area.
There are countless real estate pros and companies, who are shepherding these and other initiatives along, and thereby helping the region reassert its independence post-COVID. The following list of 25 (in alphabetical order by company name) represents the power players who have made the most impactful marks over the past year-plus.