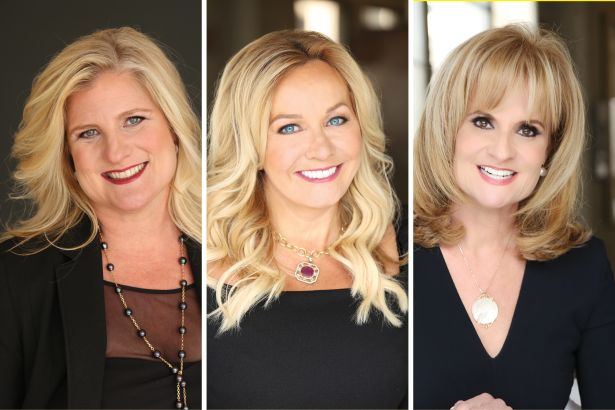 Barbara Perrier, Val Achtemeier and Darla Longo.
Val Achtemeier, Barbara Perrier and Darla Longo
Vice Chairman, Vice Chairman, and Vice Chairman/Managing Director at CBRE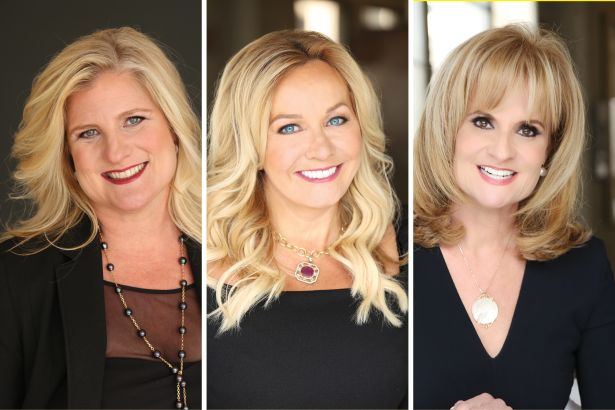 If there were a Southern California commercial real estate asset Oscar for best performance during the pandemic, it would undoubtedly go to industrial. The region's industrial vacancy rate has flirted with near-zero vacancy for much of 2021 and 2022, ensuring stiff competition for scarce product.  
The L.A.-based Val Achtemeier, Darla Longo and Barbara Perrier were doing well in their decades of respective experience brokering and advising in the industrial market before the pandemic boom. They have done exceptionally well during it.  
Achtemeier, who focuses on the equity and debt side, worked on 24 debt transactions totaling $4.65 billion and 35.1 million square feet in 2021, and 25 totaling $3.77 billion and 30.68 million feet this year as of early September.
Darla Longo and her sister Barbara Perrier, who both focus on brokering industrial, worked on 130 deals in 2021 totaling $8.8 billion and 57.5 million square feet, and 66 deals totaling $5.2 billion and 18.2 million feet so far in 2022.
The trio, who often work on different aspects of the same deals, cover all angles of industrial.
Among the biggest deals they've worked on in the past 12 months was the October 2021 sale of a 7.7 million-square-foot, multitenant industrial portfolio in Phoenix and Tucson for $1.151 billion, with $805 million in financing. They also helped secure a ground lessee in January for the Ontario International Airport Authority for 197 acres that could host around 4.5 million square feet of industrial development — and that ensures the airport authority will receive hundreds of millions of dollars in future payments. 
The trio is also well known in the industry for trying to diversify commercial real estate's ranks demographically and for mentoring women newer to the field. 
As for the rest of 2022 and beyond in industrial? Yes, there have been some hiccups. But that strong performance endures, the three said in an early September interview. 
"Since the adjustment in the interest rates, we have seen a change in the capital markets," Longo said. "However, the fundamentals have continued to remain strong." —T.A.