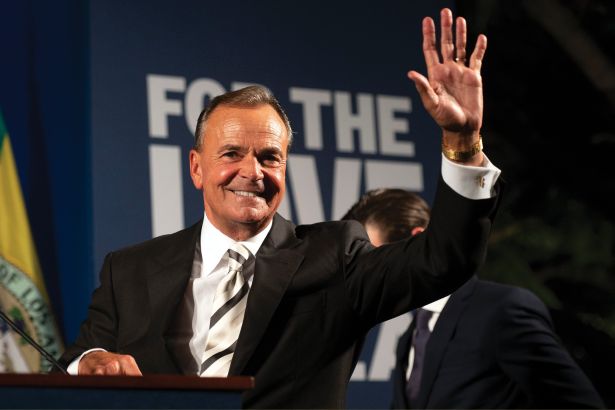 Rick Caruso, founder of Caruso
Rick Caruso
Founder and CEO at Caruso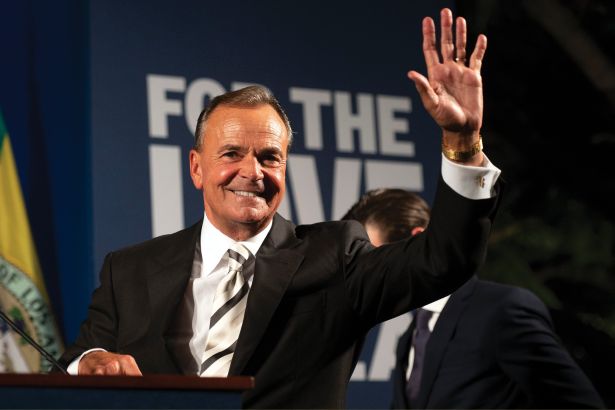 In less than two months, we will know if Angelenos want billionaire developer Rick Caruso to be their next mayor and potentially usher in a new era at City Hall — and a new era for development and urban planning in a housing-strapped city.
Caruso is set for a runoff in the general election against Rep. Karen Bass, who has been in the U.S. House of Representatives for 11 years and was on the short list to be President Joe Biden's vice president. Caruso and Bass are vying to succeed Mayor Eric Garcetti, whose administration saw local politics shaken by a City Hall corruption scandal that was tied directly to real estate development.
In the June primary, with 10 other candidates on the ballot, Bass took more than 43 percent of the vote, and Caruso notched nearly 40 percent. (The Los Angeles Times reported in late August that a poll shows that Bass had built a 12-point lead over Caruso; however, 24 percent of voters were undecided.) The mayoral contest has largely focused on candidates' plans to curb the rise in homelessness and the lack of affordable housing, according to a poll of voters and their top concerns. 
Earlier this month, Caruso stepped down as CEO of his eponymous company and put it into a blind trust in preparation to potentially take public office. His chief development officer, Corinne Verdery, is the new CEO.
Caruso is surely viewed as the more developer-friendly candidate after creating a career as one of the most successful retail builders in Southern California. Called the "Walt Disney of retail" and the "California shopping center king," Caruso founded a development firm in 1987 and built 10 retail centers, including the famed 575,000-square-foot shopping center called The Grove, along with others that are among the 15 top shopping centers in the country in terms of sales per square foot.
Caruso has also advanced into the luxury multifamily market with the 242-unit Americana, the 87-apartment 8500 Burton and the 100-unit Excelsior in Glendale. And, in 2019, Caruso opened the 161-room Rosewood Miramar Beach hotel in Santa Barbara County.
Boasting a personal net worth of $5.3 billion, per Forbes, Caruso is one of the richest real estate barons in the country. — G.C.