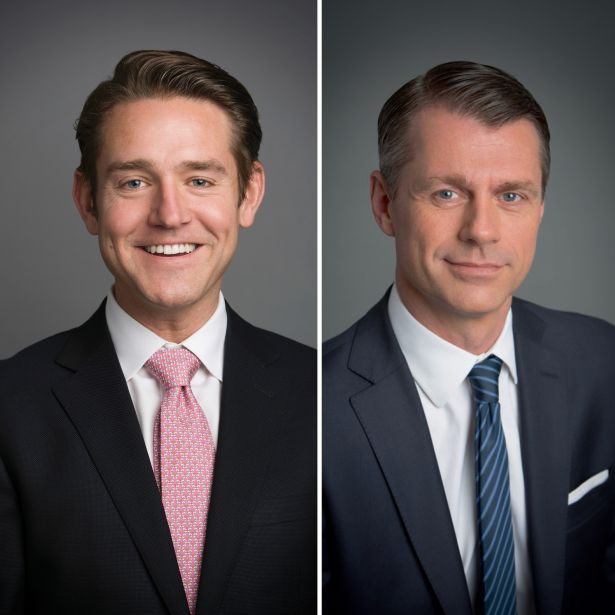 Josh Raffaelli and Brian Kingston
CEO of Brookfield Real Estate; managing partner at Brookfield Growth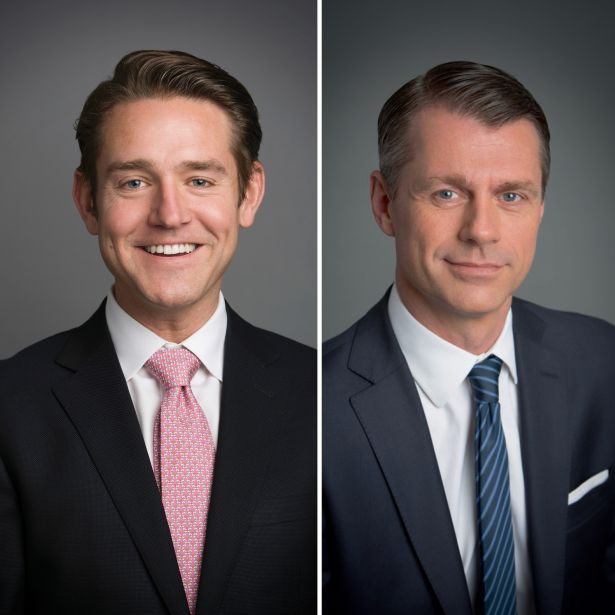 Over the last few years, Brookfield, one of the nation's largest commercial real estate owners, has quietly become one of the largest investors in the proptech space. The company's growth arm, overseen by Josh Raffaelli, made an early bet with Latch, a smart-lock manufacturer that launched a $1.6 billion IPO in July of 2021. 
Brookfield led Latch's Series B back in 2018, purchased 7,000 locks from the startup, and was involved in last year's IPO. But the real estate investment trust has made dozens of disparate tech-related bets since it got involved in Latch. 
Recent investments have included Flash, an electric vehicle charging company; energy and emissions monitoring startup Project Canary; cloud-based asset manager Armis; and digital office entry platform Envoy. The company's Brookfield Ventures also led a $90 million Series D funding round in 2019 for VTS, a leasing and management platform for real estate. Brookfield was also involved in a $125 million round for VTS this past summer. 
Some of its bets aren't even particularly related to real estate. For example, it has invested in e-commerce fulfillment platform Deliverr, which Raffaelli described to TechCrunch as "Amazon Prime for everyone else." It also has a stake in primary care provider Carbon Health, which offers telehealth services as well as physical walk-in clinics in some parts of the country. 
On the construction side, it invested in Material Bank, which aims to consolidate the process of ordering material samples and products for architects and designers by offering next-day shipping and mailing orders from different manufacturers in a single package. 
Brookfield's financial stakes in proptech signal the sector's broader acceptance in commercial real estate. The company has more than $750 billion in assets under management in more than 30 countries. —R.B.R.