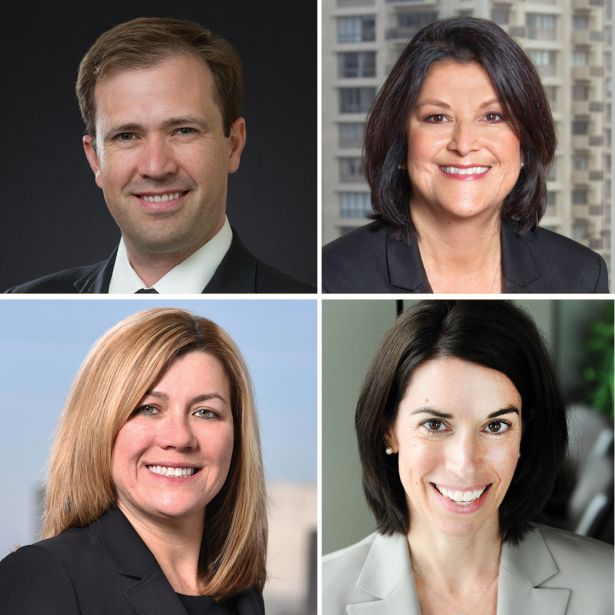 #24
Bryan McDonnell, Melissa Farrell, Marcia Diaz and Sara Trybus
Managing director and head of U.S. debt and chair of global debt; managing director and head of U.S. debt originations; managing director and head of U.S. core debt; and managing director and chief credit officer at PGIM Real Estate
Last year's rank: 20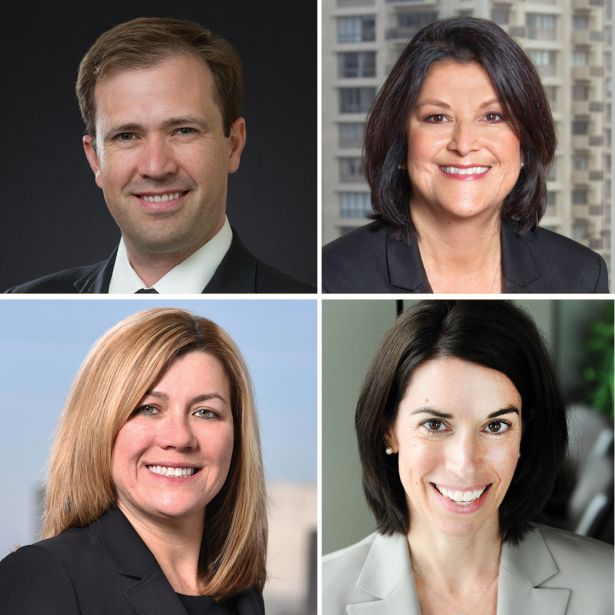 PGIM Real Estate remained a commercial real estate force nationally in 2022 with $15 billion of debt originated from more than 400 loans in over 240 U.S. markets.
The debt volume was close to PGIM's 2021 U.S. total of $17 billion across a variety of market sectors that included multifamily, industrial, self-storage and grocery-anchored retail along with select office, life sciences and data center opportunities. The company was also especially active in residential sectors for both traditional multifamily, workforce/affordable apartments, manufactured housing and senior housing with 60 percent of its 2022 production deriving from these asset classes.
"We've always been very bullish on the multifamily sector," Melissa Farrell said. "We view it as less volatile."
Thirty-six percent of PGIM's core lending strategy from the past year consisted of industrial deals with multifamily comprising 27 percent. PGIM's origination volume included $5.8 billion in core lending, $2.5 billion in its core-plus program for more highly leveraged, transitional properties. It also executed $6.7 billion in agency-backed loans. 
Some of PGIM's highlight deals from the past year included providing a seven-year, $90 million, fixed-rate loan as part of its core lending strategy to Edens for two retail properties in suburban Boston. The transaction for Woburn Village at 296 Mishawum Road and Burlington Crossroads expanded PGIM's "necessity-based retail" exposure into the Boston market.
PGIM also supplied a $63.2 million floating-rate loan for the acquisition of 251 Rider, a logistics property in the Perris submarket of the Inland Empire in Southern California. The transaction was arranged on behalf of PGIM's core-plus lending strategy.
Farrell noted that PGIM has played an especially important role for borrowers of late as banks have stepped back on lending because of pressure from regulators and rising interest rates that took hold in the second half of 2022. 
"We tried very hard to stay in the market and the first half was extremely busy, and we were ready and still had our dry powder ready for the second half," Farrell said. "Last year, even though we had money available and [were] ready to go step in, the market was kind of lackluster and there was not a lot of activity; but fast forward to right now and the past several weeks we've seen a pretty big pickup in our pipelines with mostly refinances." —A.C.