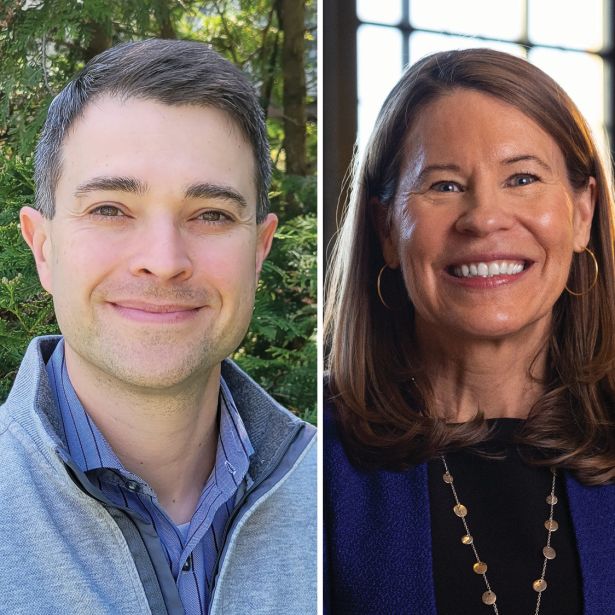 #23
Brad Dubeck and Maria Barry
Senior vice president and New York and New Jersey market executive; and community development banking national executive at Bank of America
Last year's rank: 23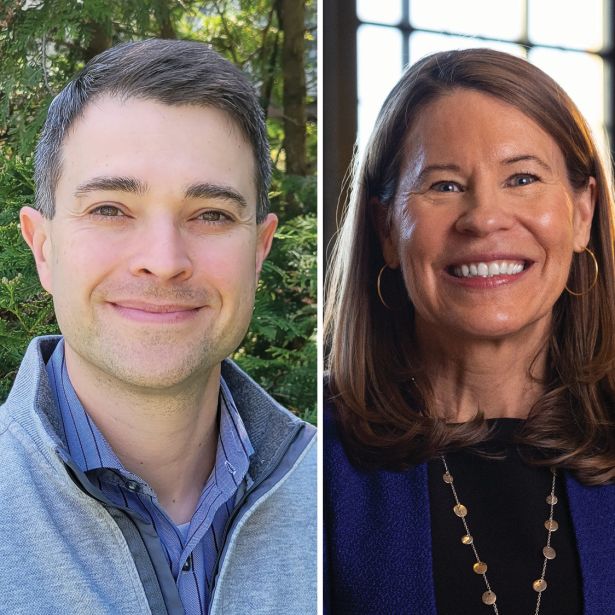 Bank of America navigated through a challenging 2022 to finish its commercial real estate lending volume near the previous year's highs. The company reported roughly $25 billion of originations last year after achieving $33 billion in 2021. 
While Bank of America sought to reduce its office exposure last year due to headwinds from hybrid work and other trends, the firm still closed some big deals in the sector, including a $208 million senior loan on RXR's $260 million refinancing of 75 Rockefeller Plaza. It also supplied a $185 million loan for Tishman Speyer's refinance of its 767,000-square-foot office tower at 666 Third Avenue.
On the multifamily front, Bank of America provided a $385 million construction loan to Related Companies in late 2022 for the developer's planned 280-unit apartment project in Santa Monica, Calif., with 90,000 square feet of commercial space.
Meanwhile, Bank of America Community Development Banking (CDB) enjoyed a record-breaking 2022 with $7.85 billion in originations to surpass its previous mark of $6.7 billion in 2021. In January, the CDB arm announced a partnership with Enterprise Community Partners to deploy up to $150 million in equity for preserving more than 3,000 units nationwide for middle-income households.
"It was a challenging year with a continued rise in construction costs and supply chain issues that hasn't gotten resolved completely yet," Maria Barry said. "Our developer clients we work with worked so hard to make these projects work." 
The bank's affordable housing production under Barry involved navigating complex creative structures such as pairing 9 percent and 4 percent low-income housing tax credits along with a variety of different subsidies to close funding gaps. 
The record year with Barry's more than 100-person team included deploying over $37 million in debt and equity financing for 3450 Eads Street Northeast in Washington, D.C., to be developed by Neighborhood Development Company. The deal closed in December, and marked the first transaction closed as part of a $60 million fund set up in 2021 in partnership with Enterprise to support BIPOC developers.
"We were the first bank to launch a BIPOC fund for developers and others followed, which I think is great," Barry said. "We all need to lean into this space and, for us, it's an area that we'll continue to focus on." —A.C.