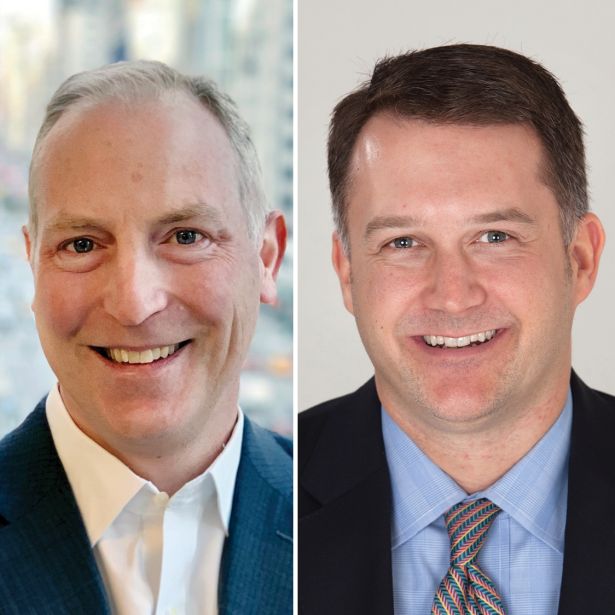 #25
Peter D'Arcy and Matthew Petrula
Head of Commercial Real Estate and Senior Executive Vice President; Senior Group Manager of Commercial Real Estate and Executive Vice President at M&T Bank
Last year's rank: 28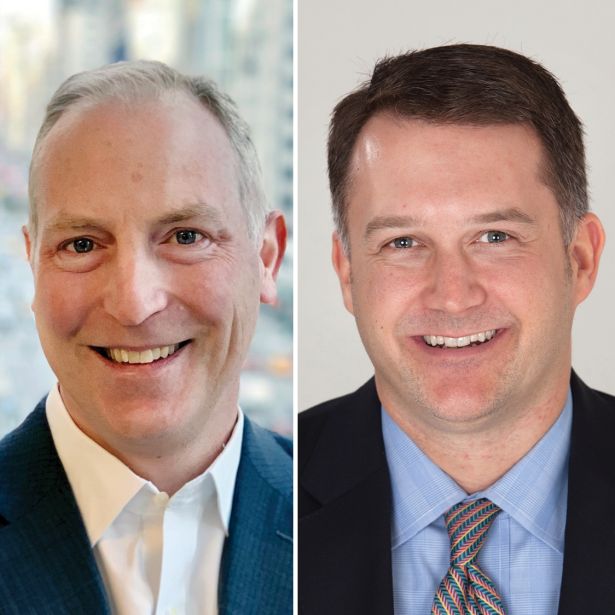 Twelve months after merging with Bridgeport, Conn.-based People's United, M&T Bank's commercial real estate team — led by Matthew Petrula and Peter D'Arcy — completed $14 billion in new originations in 2022, up from $13.3 billion the year before. 
M&T's commercial real estate business not only serviced Fannie Mae, Freddie Mac and the Federal Housing Administration (FHA) on a wide array of loans, but the firm's new agency and life insurance company arm, M&T Realty Capital Corporation, received a ton of volume from the balance sheet, underwriting and servicing $5.2 billion worth of loans last year, according to Petrula.  
"That's been a big piece of our business," he said. "M&T Realty Capital Corp. is the gift that keeps on giving: When we can make the construction loan, syndicate it to other banks, and ultimately retain and place the agency, it's a really nice win for us."  
Few markets provided them bigger wins than New York City, where the inability of state legislators in Albany to renew the 421a tax abatement — which many in the industry have argued is essential to promoting multifamily construction — led to a surge of loan requests before the deadline for permits expired in June 2022  
"We had quite a bit of construction requests, in New York specifically, as a result of the expiration of 421a," Petrula explained. "A lot of developers got their footing in the ground, especially in the first half, and in the second half we exploded with requests for financing." 
One sweet deal that is sure to enhance their momentum in Gotham is an $80 million redevelopment loan to Two Trees Management for the adaptive reuse of the old Domino Sugar refinery in Williamsburg, Brooklyn, which will transform into Class A office space. Petrula and D'Arcy made the land loan on the project 10 years ago, and have watched it move from rezonings and the construction of multifamily buildings on the parcel into a final centerpiece: constructing an on-site, modern office property that will preserve the historic facade of the factory while gutting the interior. 
"The location was initially just decent, but it's gotten better and better over the years," said Petrula. "They're mostly through the construction at this point, and we're just proud to serve them on the broader project because it's so impactful to that area." —B.P.