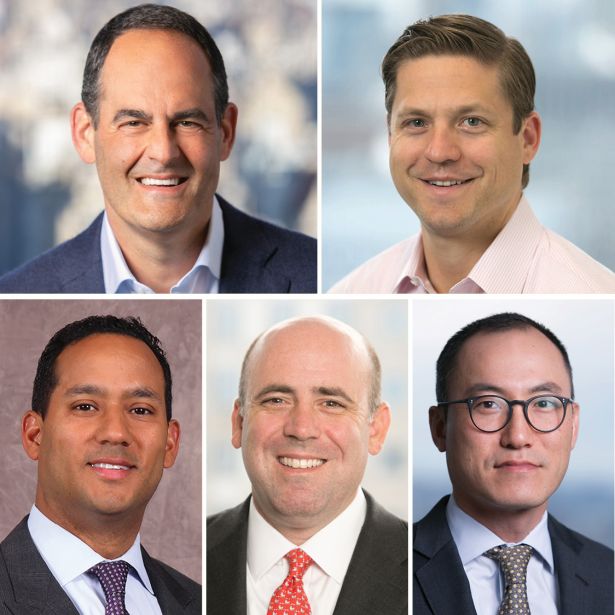 #9
Scott Weiner, Ben Gray, Jason Ourman, Aaron Welsh and Sang Yu
Partners at Apollo
Last year's rank: 9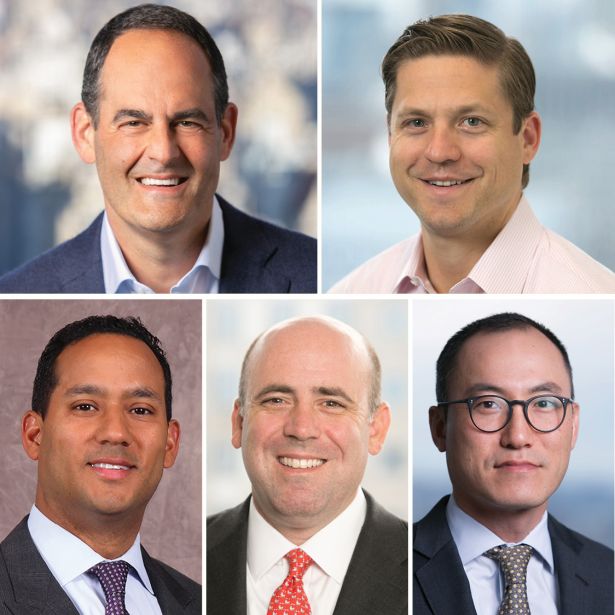 "We're very much open for business, making loans and deploying capital," Scott Weiner said.
Apollo's $10 billion of originations this past year backs up that statement nicely.
Despite the ongoing volatility in capital markets, Apollo continued doing what it does best: providing capital up and down the stack to its real estate clients throughout the U.S. and Western Europe. With its access to permanent balance sheet capital, Apollo provided a one-stop shop for borrowers, with the ability to provide both fixed- and floating-rate senior and subordinate debt across asset types.
While banks' retrenchment has undoubtedly opened a window of opportunity for non-bank lenders to gain market share, "it cuts both ways," Weiner said. "While a lot of people have pulled back from the market and the supply of loans is less, we need borrowers to borrow, and the demand is also less right now."
Apollo's real estate department is led by Weiner, who heads the real estate debt business, and fellow partners Ben Gray, Jason Ourman, Aaron Welsh and Sang Yu. Residential, office and hospitality are the top three asset classes in Apollo's loan portfolio — accounting for 26 percent, 23 percent and 14 percent, respectively — and, as a maturity wave builds, the firm is approaching issues on a case-by-case basis.
"If it's a good, performing deal, we'll work with the borrower. If it's a credit-challenged deal, it's a case-by-case basis, and it also depends on what the capital ahead or behind us is willing to do," Weiner said. "We have lots of deals where the borrower is looking to further invest and is willing to put in additional equity. We don't want a zombie building where the borrower isn't putting money in and kicking the can down the road. If we have to own a property, we will."
Notable transactions this past year included a $535 million floating-rate whole loan for Rockwood Capital, GFP Real Estate and Metro Loft's office-to-resi conversion of 25 Water Street. Apollo provided the $330 million A note in the deal, which will transform the 22-story office building into 1,300 rental units — and be the second-largest commercial-to-residential conversion project in Manhattan, following One Wall Street (also financed by Apollo in 2018).
"The 25 Water Street transaction was a great opportunity — a senior, low-leverage loan at a time when New York needs more housing than office supply," Weiner said.
A quarter of Apollo's loan portfolio is in Europe today, but other notable deals in the U.S. included a $205 million floating-
rate first mortgage for Meritage Resort & Spa and Vista Collina Resort in Napa Valley, Calif. It was made through Apollo's publicly traded mortgage REIT Apollo Commercial Real Estate Finance and accompanied by a $60 million subordinate loan from PIMCO. The company also cut a $275 million floating-rate construction loan for IQHQ for the construction of Spur Phase I, a life sciences property in San Francisco. —C.C.