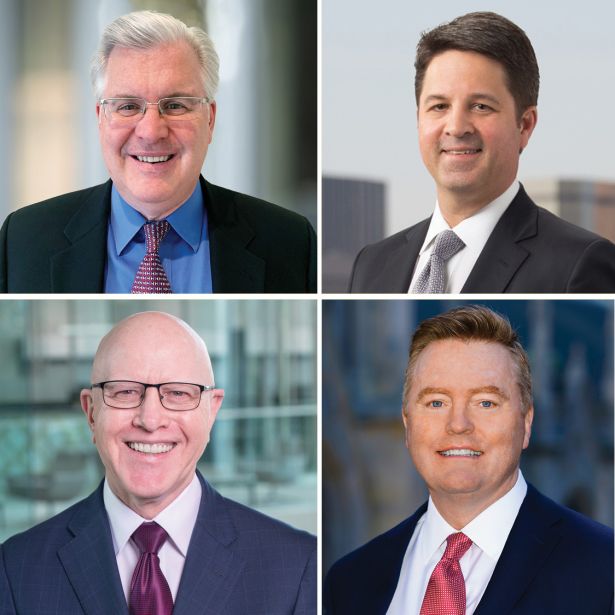 #11
Mike Moran, Brannon Hamblen, George Gleason and Richard Smith
Executive managing director of originations; president; Chairman and CEO; and senior managing director of originations at Bank OZK
Last year's rank: 12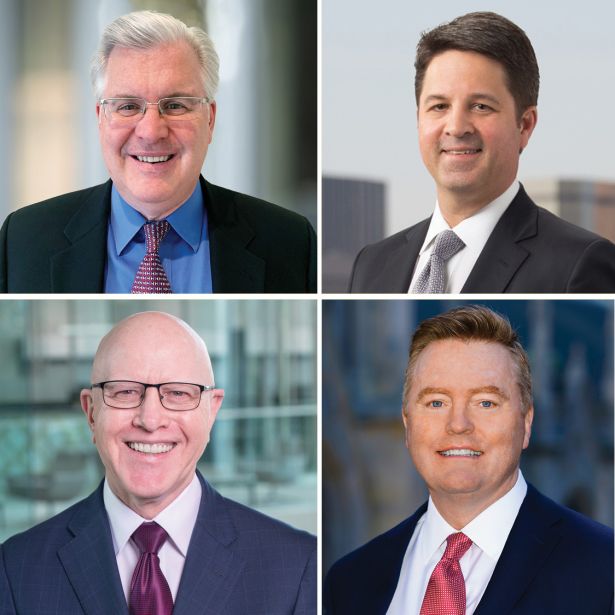 Bank OZK further built up its reputation as a top national construction lender in 2022 with a big volume bump.
The Little Rock, Ark.-based company originated $13.82 billion of loans last year, nearly twice as much as the $7.94 billion in 2021. 
"We feel like every cycle has within it opportunities to make really good loans and with really good sponsors who take a long-term view of the industry," Brannon Hamblen said. "Some of our competitors had to pull back, and we were in a spot where we could keep moving forward and even capitalize on the opportunity to make more great loans and better spreads, and even better loan to value and loan to costs."
The active 2022 for Bank OZK included heavy activity in the life sciences space, a sector it was focused on long before it received plenty of investor demand during the COVID-19 pandemic. The bank provided a $475 million senior construction loan for Aperture Del Mar, a 15.7-acre life sciences project just north of San Diego that Gemdale USA is developing in a deal that closed in October. 
Bank OZK was also active in the multifamily space, closing a $367 million senior construction loan for Akridge's project in Washington, D.C., known as The Stacks, which comprises 1,100 rental units along with 35,000 square feet of retail. It also supplied a $310 million senior construction loan for Naftali Group's 470 Kent development in Williamsburg, Brooklyn, which will include 561 residences and 19,000 square feet of commercial space.
While Bank OZK is less focused on the office sector than in the past due to hybrid working trends, the company supplied a $300 million senior construction loan for a large-scale project from Lincoln Property Company and DivcoWest to build a 48-floor tower in Downtown Austin. A major attraction to the deal for Bank OZK stemmed from the fact that a large portion of the property was pre-leased prior to construction commencing last fall. 
"We have a strong preference that there be significant pre-releasing in office buildings," Mike Moran said. "If it was a speculative office endeavor that we were looking at, it would have to be really special with a  special location and something would really have to stand out." —A.C.