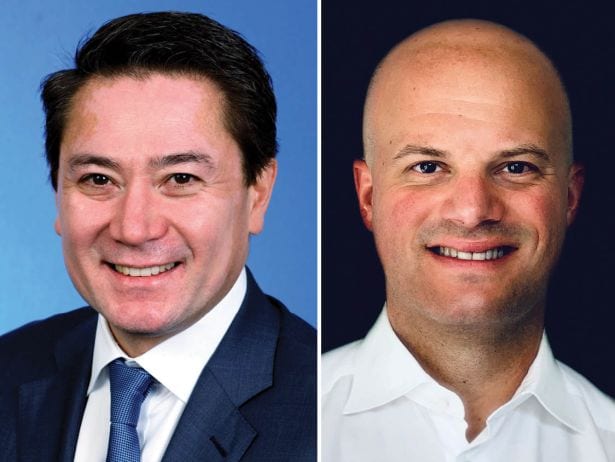 #4
David Bouton and Joseph Dyckman
Co-heads of U.S. CMBS at Citigroup
Last year's rank: 5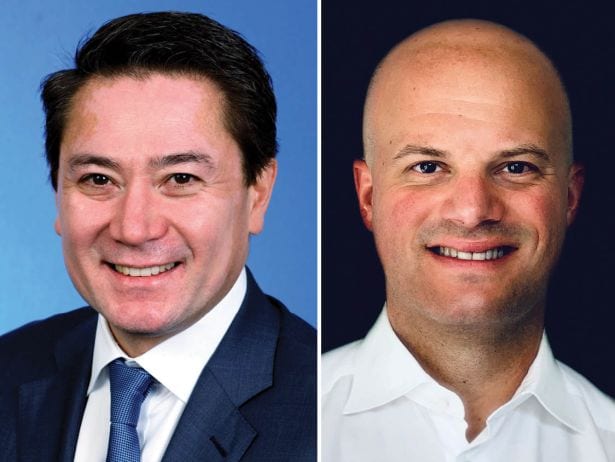 "Just be water, my friend," Kendall Roy of "Succession" once said, echoing the great Bruce Lee. While the desks of 388 Greenwich likely aren't subject to the same levels of family drama and scandal that the Roys are known for, this year Citi's team also made like H2O as the market ebbed and flowed, staying liquid. 
While its capacity, ahem, filled the market's glass, it was also top of the CMBS league tables across four categories: U.S. bookrunner, U.S. loan contributor, global CMBS bookrunner, and global CMBS lead and co-manager. For the period of March 2022 to March 2023, Citi was the bookrunner for approximately $55 billion across all real estate capital markets segments — SASB, conduit, balance sheet and syndicated mortgage debt — and another $15.6 billion in real estate corporate financing. 
"We're certainly proud of being the lead securitizer for the past four years," Joseph Dyckman said. "I think what distinguishes us is that we continue to provide liquidity for our clients, even during volatile years. We closed on multiple New York City office deals last year, which I think a lot of our competitors struggled with — most notably for 575 Broadway and 660 Fifth Avenue." 
Citi now finds itself — along with everyone else — entering a period of distress in certain sectors, but "incredibly nimble with no problems on our balance sheet," David Bouton said. 
"Balance sheet capacity is more precious than it has ever been, and we're trying to make sure that we're illiquid and available to support our relationships," he added. "We fully expect to do that, whether it's around mortgage debt that's maturing, or M&A or acquisitions — should they start accelerating again." 
Notable transactions include the $1.86 billion, floating-rate acquisition financing for Brookfield's Watermark Lodging Trust purchase, securitized in the fourth quarter despite challenging market conditions; a $4 billion bridge loan for LPT's acquisition of Monmouth, which was subsequently recapitalized by three SASBs; and a $3 billion loan for Blackstone and Stonepeak's acquisition of the Cosmopolitan Las Vegas Resort & Casino. 
Citi's warehouse business has also grown over 150 percent since 2018, and current financing commitments total more than $6 billion to clients that include Blackstone Mortgage Trust, Starwood Property Trust and Ares Management.
"It's a business that we really like, and we tend to grow that business, part and parcel with our CLO business because the warehouse business feeds that," Bouton said. "We're also the No. 1 affordable lender and have been for forever. It's a very important part of our real estate franchise that sometimes is overlooked when we talk about everything else."
"Clients like us because David and I try to be very transparent around both the good and bad," Dyckman said. "I think that we've developed real trust with our clients and — especially in volatile times — that's who people want to work with: folks that are going to be honest with them."
As Logan Roy once said: "Everything, everywhere, is always moving. Forever. Get used to it."
And the Citi team is ready for any moves in the market that may come next. —C.C.