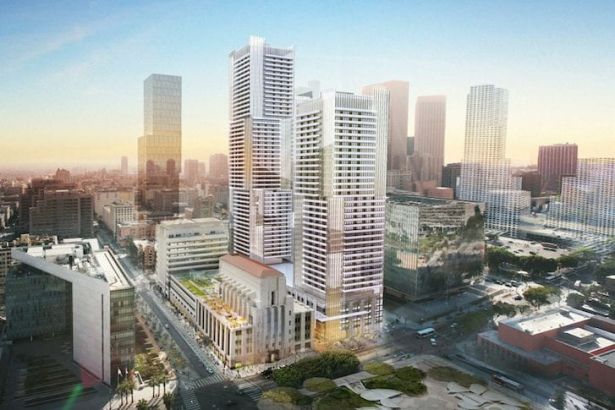 Onni is currently taking its landmark Times Mirror Square project through the entitlement process.
Rossano De Cotiis
President at Onni Group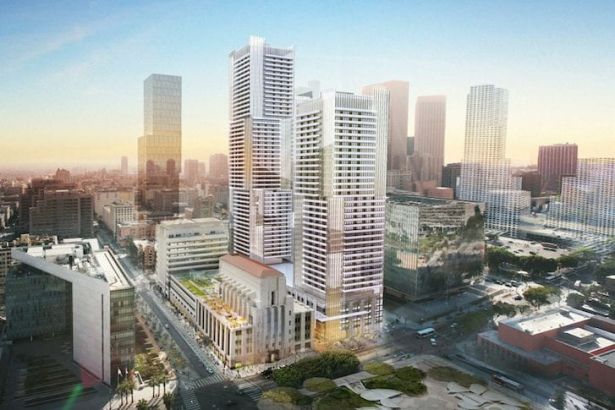 Rossano De Cotiis runs the Canadian firm his father founded as it adds to the skyline of Los Angeles and acquires major developments around Southern California.
Onni Group has developed tens of thousands of homes and apartments throughout the continent, along with more than 11.5 million square feet of office, retail and industrial space, plus another 28 million square feet in development. And after securing entitlements last year for its next skyscraper — the 1.5 million-square-foot Times Mirror Square adjacent to Los Angeles City Hall — Onni doesn't show any signs it wants to rest on those laurels. 
Indeed, it was quite the opposite.
Onni Group was the biggest retail investor in L.A. County in 2021 after the acquisitions of the Burbank Town Center for $136 million and Marina Shores in Long Beach for $44.4 million. Before the year ended, Onni paid $67.9 million to acquire a 6.17-acre retail shopping center in Long Beach that is now slated for redevelopment into multifamily. 
Around the same time, Onni bought a historic building in Hollywood for $40 million. The mostly vacant property with 66,900 square feet of mixed creative space was first commissioned by the legendary Howard Hughes. And this year, Onni filed plans to build a new 14-story office complex there with the development of another 201,000 square feet at the Hollywood site.
Onni also has shown it can draw top tenants for its office portfolio. Last summer, the Agency for the Performing Arts signed a lease to relocate from Beverly Hills and move into two floors at Onni's Atria West in Westwood near Century City. —G.C.