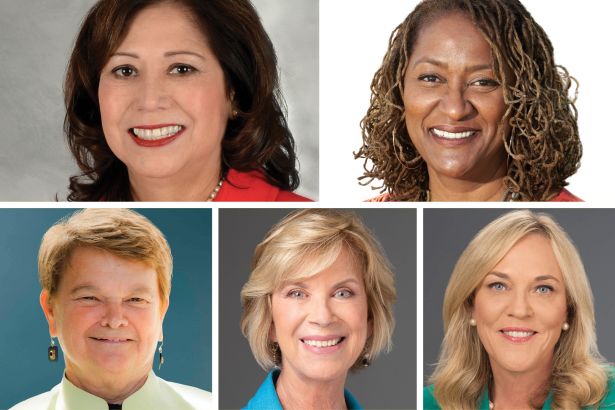 Holly Mitchell, Kathryn Barger, Janice Hahn, Sheila Kuehl and Hilda Solis; Los Angeles County Supervisors
Kathryn Barger, Janice Hahn, Sheila Kuehl, Holly Mitchell and Hilda Solis
Board of Supervisors at County of Los Angeles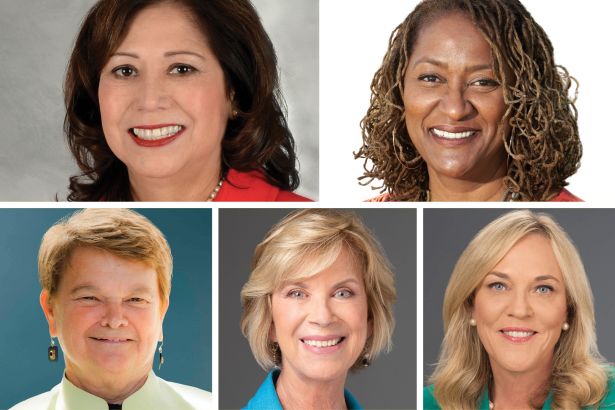 Almost all of the Power L.A. honorees exercise the primary sources of real estate "power": money and assets. But none of them — no matter their sky-high net worths or massive portfolios — have the ability to override the power of legislation.
When it comes to legal authority over the development of the country's most populous county, and as de facto leaders of its public health department, the five Board of Supervisors members stand above everyone else. By overseeing an area with more than 10 million residents, Holly Mitchell, Kathryn Barger, Janice Hahn, Sheila Kuehl and Hilda Solis together have discretion over more people than 40 state governors, and they wield major influence over housing and development.
That would all be true without a pandemic. But, indeed, a pandemic came, and spotlighted the board's control over integral things like rent control, commercial and residential eviction moratoriums, mask requirements and vaccine mandates. Even when state officials lifted restrictions and reopened select establishments, the board acted to protect tenants and chose far more stringent reopening policies.
But, even before the pandemic, and still today, the biggest onus on the supervisors is rising homelessness. Los Angeles County released data earlier this month showing the number of homeless people continues to climb and is now estimated to be more than 64,100 people, with almost 42,000 people in the city of L.A. alone.
Earlier this month, the county announced a landmark settlement with the L.A. Alliance for Human Rights, committing more than $236 million to bring more outreach and mental health and substance abuse services to people experiencing homelessness.
In the last five years, since voters approved a measure to fund such moves through a sales tax, the county claims to have placed more than 85,000 people in permanent housing and 115,000 in interim shelters. The county also committed $532 million to address homelessness via state funds and another tax measure. 
"The crisis of homelessness has continued to grow exponentially as rents continue to rise and employment is ever more fragile," Kuehl said. —G.C.