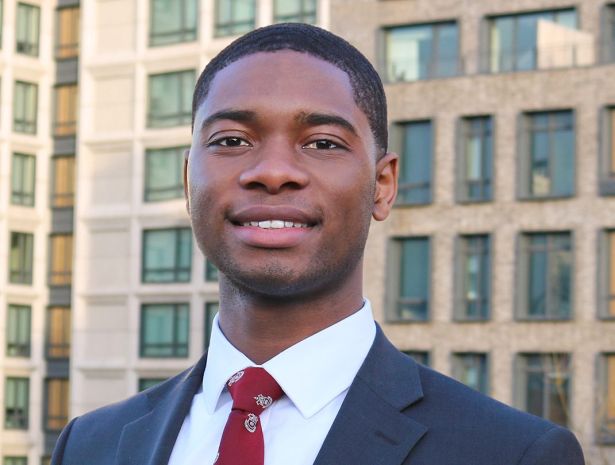 George Hewitt.
George Hewitt, 24
Retail Leasing Associate at TerraCRG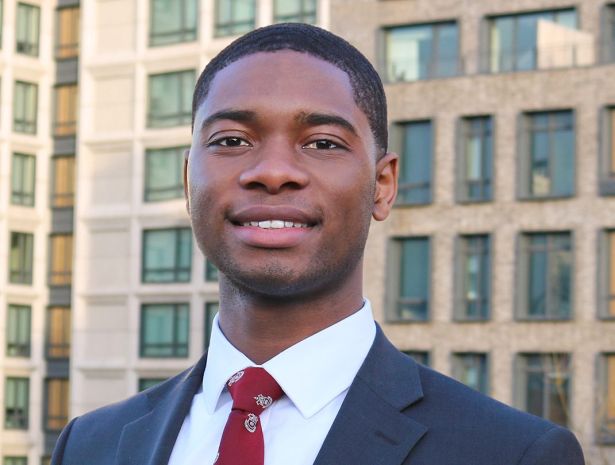 George Hewitt moved back to live with his family in Crown Heights, Brooklyn, after college, but not for the reasons you might think.
Hewitt had spent his high school years at boarding school playing baseball, then got recruited to the University of Michigan, so it had been a long time since he'd lived at home. He just needed some face time with family. Of course, the last two years have afforded him all the face time he could possibly need.
Now, the recently minted 25-year-old is a retail leasing broker at TerraCRG, specializing in the neighborhood where he grew up, as well as the surrounding area. "I actually started at TerraCRG in January 2020," Hewitt said. "So the first few months were looking great, and then March came and then we were in a shutdown."
But, despite the pandemic, retail leasing in Brooklyn has been surprisingly active. Some local businesses prospered with the new work-from-home clientele, and anyone in a position to sign a new lease could get a great deal, Hewitt said.
Hewitt had a hand in the feel-good turnaround story of the founders of Ample Hills, the beloved Brooklyn ice cream shop that filed for bankruptcy and was sold at the very start of the pandemic. (It wasn't the pandemic that sank them, and there's actually been a lot written about the ice cream brand's expansion and contraction woes.)
Now the married couple who founded Ample Hills, Brian Smith and Jackie Cuscuna, have started again. "They have since opened a new location called The Social, and it's just a really, really good concept with a traditional sit-down ice cream parlor," Hewitt said. He got them the new location at 816 Washington Avenue.
While working, Hewitt also used the last two years to get a pilot's license that allows him to fly drones, and has been using that to take aerial photography of his listings.
"I started building FPV [or first-person view] drones, flying them, learning all about them and then I wanted to effectively transition and use a skill for something more than just a hobby," Hewitt said.—C.G.