Presented By: Ripco
How RIPCO Is Replicating Its Inspiring NYC Metro Success in Florida
---
---
Since launching its Florida operation in August 2021, New York-based commercial brokerage Ripco Real Estate has completed 85 transactions there, including 58 retail leases totaling nearly 360,000 square feet, 15 sales transactions exceeding $80 million in transactional value, and 10 financing executions totaling over $205 million in gross loan proceeds.
On the retail leasing side, RIPCO Florida currently represents 20 properties and 40 retailers/restaurants exclusively throughout the state.What may be most indicative of RIPCO's commitment and growth in Florida is the company's current roster of 23 team members, who have closed significant deals through their offices in Miami and Tampa.
The expansion — which finds RIPCO dealing in not just retail leasing, but in investment sales and debt & structured finance as well — was inspired by certain similarities in potential between the New York and Florida markets.
"Our executives, Todd Cooper, Peter Ripka, Mark Kaplan and Gene Spiegelman, saw similarities between New York and Florida, including the talent, in terms of brokers, and investor migration from the Northeast to Florida," said Tony Pavli, the Managing Partner for RIPCO Florida who works out of the company's Tampa office. "They also realized that the 130 associates who work throughout RIPCO's NYC/Metro New York trade area would be very beneficial in referring business back and forth with what is surely becoming an equally talented group in Florida."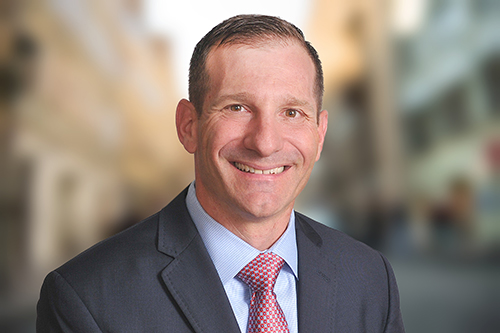 In just one example of many, RIPCO brokers Jeremy Modest and Ryan Tucker represented Philippe by Philippe Chow in signing a 15-year lease for its new 10,500-square-foot flagship restaurant at One Ocean in the South Beach section of Miami, which is slated to open in the fourth quarter of 2024.
"Jeremy spent nine years working for RIPCO in the Manhattan office," said Pavli. "He brings not only the New York mentality, that grit and hustle, but relationships with him as well. He had a relationship with Philippe Chow, and was able to ultimately procure a lease (along with Ryan) with Philippe for the new location in Miami Beach."
Pavli notes that the New York-Florida connection for RIPCO is significant, and has occurred on several fronts.
"Jeremy and Ryan migrated from New York" said Pavli. "Steven Sperandio on the Debt Team also migrated from New York. And we're also seeing a lot of landlords and tenants that have operations back in New York that are looking for locations throughout Florida. So we're seeing synergies on the investor front, the tenant front, and the people front."
In other significant deals, RIPCO Florida brokers Kris Kral and Alison Horbach have completed three deals for the Ross Dress For Less chain, which RIPCO represents exclusively throughout central Florida, and two for Michaels, which the company represents exclusively throughout central and north Florida. Alison relocated to Sarasota from RIPCO's New Jersey office, where she worked for eight years.
The retail leasing team is also finding success with Landlord representation. Corinna Gattasso, Vice President of Leasing, who relocated to Tampa from San Diego in 2022, has accumulated an agency portfolio approaching 20 properties in Tampa Bay consisting of both urban and suburban properties. This is due to her tenacity and experience, but also in part from the collaboration with the investment sales team.
RIPCO has also made significant inroads into investment sales in the state, including representing the sellers of a Publix-anchored shopping center in Englewood, Fla., in a $8.7 million transaction, and of two Winn-Dixie-anchored shopping centers in Tarpon Springs and Largo for $19 million.
And at a time when investment sales velocity is down around 70 percent industry-wide year-to-date, RIPCO's Ari Ravi, who joined the company earlier this year, has completed 13 deals totaling more than $70 million in transactional volume, with approximately $100 million in active listings behind it.
RIPCO's Debt & Structured Finance Group, meanwhile, led by Sperandio and also including Mike Fasano, Brice Shafer and Jake Weiss, has completed numerous major deals, including securing an $18 million loan for Fareri Associates to facilitate the acquisition of a grocery-anchored shopping center in Naples, Fla., and sourcing a $19 million loan for PSL Management to refinance a retail portfolio that included seven assets in Florida, one property in South Carolina, and one property in New Hampshire.
Florida brokers seeking new opportunities have found that RIPCO's experience and reputation are affording them a tremendous chance to flourish in the Florida market.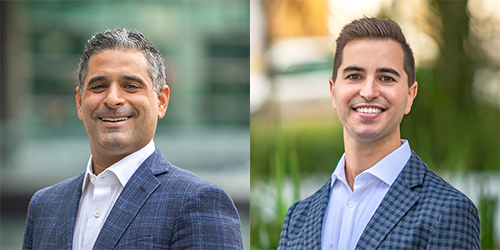 "Culture is of utmost importance to me. RIPCO offers a family atmosphere with a corporate-level platform, which ultimately benefits my client's assets," said Gattasso. "Our platform and services are on par with the major national companies, but we are also nimble, responsive and entrepreneurial. Rather than go through corporate layers of management, if I need something, I call one of the founders on their cellphones for a quick response."
Ravi, RIPCO's executive vice president, investment sales in the company's Tampa office, appreciates how RIPCO's long-term perspective benefits their brokers.
"They look at the business in windows of five, 10, 15-plus years, not quarter by quarter," said Ravi. "Because of this, they aren't afraid to invest in people and resources to grow the platform even though current economic conditions aren't favorable. They know that this tough market, like every other one in the past, will pass at some point, and they want to be prepared to take advantage when the market starts its recovery."
For brokers seeking a promising opportunity in the Miami or Tampa regions, Pavli notes that RIPCO offers the same support for success that one might find at larger brokerages.
"We have all the same tools available that the larger brokerage houses we compete with have, whether that's marketing support, CoStar, analytical support, or access to major tenants and landlords," said Pavli. "Then there are our relationships. We're somewhere between a boutique firm and a national platform. But we have meaningful relationships with some of the largest landlords and partners doing business in our space today."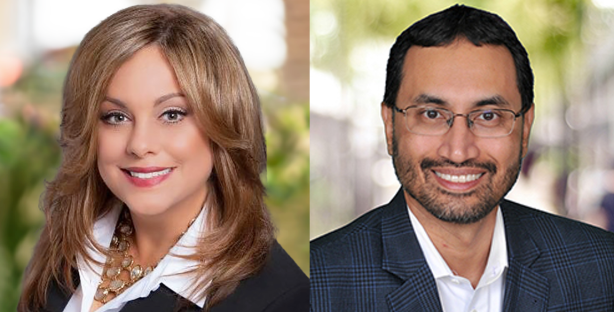 At a time when the industry and the economy at large have faced some headwinds, RIPCO has shown that its brokers enjoy tremendous opportunities in Florida, as they have made their presence in the region a significant and impactful one.
"Besides our extensive experience and market knowledge, our team will outwork just about any broker out there," said Pavli. "We may be the new kid on the block, but we're certainly not new to the business. We have deep relationships and a passion for the business that allows us to provide the high level of service our clients have come to expect from RIPCO."