Presented By: Commercial Observer Content Studio
Long Island's Industrial Boom
---
---
Something's happening with the industrial sector on Long Island, and some of the most established names in commercial real estate are taking notice.
While historically known as an underserved market for the sector, industrial activity on Long Island has been ramping up to record levels over the past year.
According to a report by JLL (JLL), 1.1 million square feet of industrial was leased in Q2 of this year, nearly doubling the five-year trailing quarterly average and demonstrating that the region's sector strength is growing rapidly.
"While leasing volume [in industrial] has reverted to pre-pandemic levels in most of the Northeast region, leasing in Long Island continued to accelerate higher as pent-up demand hadn't been able to transact in years prior because of the lack of quality options," the JLL report reads.
In addition, there is currently 2.4 million square feet of industrial under construction in the region, "the highest construction volume on record," according to the report.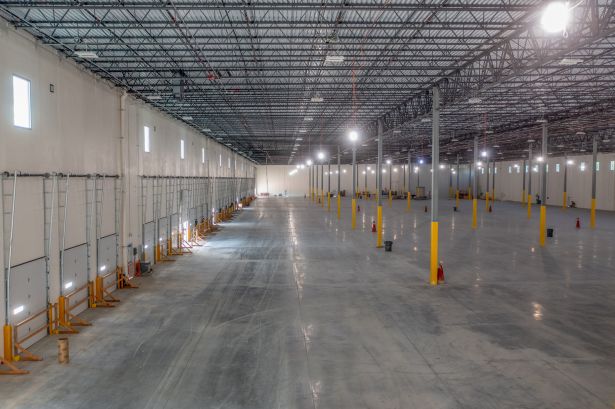 One of the major developers making strong inroads into the region is Rockefeller Group, which currently has 675,000 square feet of industrial in development on Long Island.
"Over the last few years, there's been a stronger influx of Class A industrial distribution here. But to have a Class A product has traditionally been very hard in a supply-constrained, land-constrained market," said Heath Abramsohn, Vice President and Regional Director for Rockefeller Group. "Distributors have been coming in from other regions to supply Long Island. So you have a very densely populated market with strong incomes that have heavy buying power, and they're being serviced inefficiently."
While the name Rockefeller conjures up images of Rockefeller Center — the company's first development, back in the 1920s — Rockefeller Group has also been developing industrial properties since the late 1970s, when it entered the market with the International Trade Center in Mount Olive, N.J. (Rockefeller Group sold the development in the 1990s.)
This gives Rockefeller Group one of the longest track records in the sector among major national developers.
Over the past decade, the company has been ramping up nationwide industrial activity exponentially, and currently has 16 million square feet of industrial property planned or under construction, with half of that in the Northeast.
Recent completions in the region include the 345,600-square-foot Rockefeller Group Logistics Center in Eastampton, N.J., which the company sold earlier this year for $83 million, and the 400,000-square-foot Middlesex Logistics Center in Middlesex, N.J. Current projects under construction in the region include a 655,000-square-foot distribution facility in Spotswood, N.J., and a 147,000-square-foot distribution facility in Piscataway.
With their recent entry into the Long Island industrial market, Rockefeller Group comes full circle, expanding back into New York, where the company began. It's an opportunity, according to Abramsohn, to deliver a level of industrial product that has been very difficult to find on Long Island.
The company's first industrial project in Long Island was the Class A, 172,622-square-foot Rockefeller Group Logistics Park distribution building at 55 Paradise Lane in Bay Shore. The project stands out among surrounding buildings for its modern design attributes, including 36-foot clear heights, 40 trailer doors and 270 parking spaces on nearly 11 acres. Upon completion in March, it immediately became one of the premier distribution facilities on Long Island's South Shore. JLL is marketing the building for lease.
"Moving into the Long Island market was an expansion of existing capabilities for us," said Abramsohn. "We had looked at Long Island and other parts of New York in the past. We were comfortable with the labor, distribution channels, major roadways, population density and income levels, and fortunately an opportunity presented itself."
Another major project of late for the Rockefeller Group is the Crossways Logistics Center in Woodbury, N.Y., located in the Town of Oyster Bay on Long Island.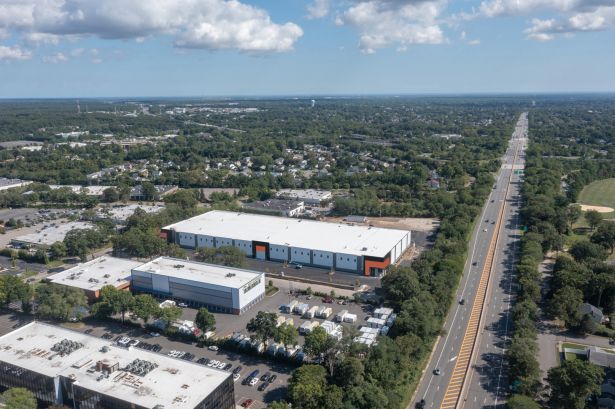 The company, through an assemblage, purchased the land for the 145,000-square-foot distribution center, located on 9 acres, in December 2021, and expects the project to be ready to lease by year's end. Cushman & Wakefield (CWK) will handle leasing for the center.
Crossways will also include 36-foot ceiling clear heights, 54-by-50-foot column spacing, space for more than 270 cars, and 35 dock doors,18 spaces of trailer parking and an area for dedicated fleet parking.
Based on site inquiries and activity, Cushman & Wakefield anticipates strong demand for the project prior to completion.
"Long Island's existing industrial inventory is functionally obsolete, with an average age of 50 years old," said Nicholas Gallipoli, Senior Director at Cushman & Wakefield of Long Island Inc. "Crossways Logistics Center offers a product to meet the tenant demand for flight-to-quality, and is ideally situated with easy access to the Long Island Expressway. Supply chain resilience and cost savings are driving factors for companies expanding into Long Island."
Given the acceleration of rents in the sector, Rockefeller Group sees Long Island as a market brimming with potential for industrial redevelopment.
"This is an infill market with a lot of redevelopment opportunity," said Abramsohn. "Finding raw land here is challenging. If you're looking to be in highly-populated locations that are attractive to companies seeking strong labor and access to the Long Island Expressway, you are going to be in areas that need to be redeveloped."
Given the needs of the Long Island occupier base, Rockefeller Group's industrial properties are being built on spec to serve multiple tenants.
"Every market we're in, we cater to the market appropriately," said Abramsohn. "In Long Island, some occupiers require smaller warehouse space, and we want to make sure that we're responsive to that need. So having a multi-tenant scenario is often the best outcome for the market."
Phillip Golub, a Director at Rockefeller Group involved in both Long Island projects, said, "so much of the existing inventory on Long Island is not equipped for modern logistics requirements, and the new developments entering the market will not only help solve for that, but also create new demand."
To that point, JLL's data shows net absorption year-to-date easily outpacing new supply, with industrial vacancy below 3 percent. In the second quarter alone, three new leases were completed in Bay Shore, Brentwood and Bethpage totaling nearly 500,000 square feet.
"JLL is currently tracking 3.2 million square feet of tenant requirements. However, 1.5 million square feet of the product currently under construction is not expected to be complete until next year, illustrating the need for Class A industrial space," said Max Omstrom, Managing Director for JLL. "In areas like Long Island, where the average age of industrial properties is over 50 years, modern, Class A facilities will continue to stand out as the product of choice for the world's leading companies responding to consumer and, increasingly, legislative demand for sustainable distribution solutions."
Golub added that Rockefeller Group's national development experience has been an advantage in getting up to speed in Long Island so quickly.
"There are several national and regional developers that have successfully entered Long Island in recent years, and it helped us significantly to have the infrastructure and regional expertise to do the same, bringing sites and product to market quickly in response to growing demand," said Golub.
Looking ahead, Rockefeller Group looks forward to continuing to grow the industrial side of its business as a significantly evolving portion of its overall portfolio, and expects Long Island to remain a key market for expansion.