Why the Industrial Owner-User Is Staging a Comeback in New York City
---
---
After years of being priced out of the industrial market by investors looking to allocate more of their portfolios in warehouse and logistics properties, owner-users are capitalizing on the current market conditions and reclaiming some of their industrial real estate footprint in New York City. 
With many investors sidelined due to higher interest rates or fundraising challenges, owner-users have been increasingly active in the industrial market, bidding on opportunities that they might have missed in the last cycle.
During the first half of 2023, owner-users snatched up an impressive 60 percent of New York City's industrial sales transactions. Comparatively, over the same period in 2022, owner-user purchases accounted for 23 percent of the total number of industrial sales transactions, a segment more in sync with historical trends.
Current market conditions have set up a perfect storm for the resurgence of the owner-user. As we're in the late stages of a rising-rate environment, investors have become more comfortable with their new underwriting assumptions. However, seller expectations, which are typically a lagging indicator after any market event, still seem to be recalibrating, causing a larger-than-usual bid-ask gap between sellers and investors. 
While most investors are still struggling to bridge that gap — industrial properties sold for 86 percent of their asking prices, on average, in the first half of 2023 — owner-users that have been stockpiling cash from COVID-related funding programs have been aggressively bidding on opportunities. The owner-user sector is utilizing a combination of creative financing alternatives, such as non-bank Small Business Association loans, seller financing, funding from parent companies, cash, and various economic development agency programs to better compete with other capital. 
As more owner-users emerge as credible buyers, purchasing power also seems to be shifting in their favor. Whereas the market typically assumes owner-user deals will cost a 5 percent to 15 percent premium, owner-user building purchases actually averaged 2 percent lower than buildings purchased by investors during the first half of the year.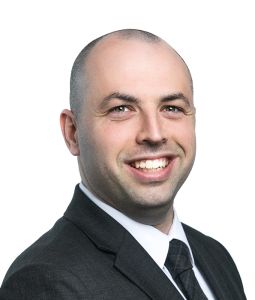 Furthermore, the typical industrial owner-user profile has evolved, perhaps reflecting much broader macroeconomic trends. Over the past six months, owner-users that purchased New York City industrial real estate included transport companies, aviation service providers, contractors, subcontractors, ambulance fleet operators, building supply companies and automotive retailers, to name a few. 
There was also a resurgence in heavy industrial uses — namely, concrete contractors, fuel storage or renewable energy providers, and recyclers. Congress's 2021 infrastructure deal may be largely responsible for this breakdown. With significant federal spending going toward building roads and bridges, upgrading airports and railways, and investments in cleaner energy, it would make sense that contractors, material suppliers, trash management, and energy companies are expanding their capabilities and, in turn, their real estate holdings.
Notably, certain sectors of the market that had been active in past years, such as film studios and online retailers, did not notch any major purchases in the first half of 2023. That might be due to the e-commerce industry paring its real estate footprint and laying off employees due to a shift in consumer demand from goods to services, while streaming services and movie studios have grappled with their own struggles ranging from labor strikes to slumping ad revenues. These industries might be rethinking major capital investments like real estate projects at the moment.
The increased appetite from owner-users is likely a healthy indicator for the industry as the overall market for industrial properties in New York still pulled back from the first half of 2022 to the first half of 2023. While the number of transactions was unchanged, total dollar volume dropped 49 percent annually in the first half of this year, from $1.399 billion to $709 million. Prices of industrial buildings remained relatively stable over that same period, dropping a slight 2.6 percent, from $423 per square foot to $412 per foot. 
In a sign of another emerging trend, demand for industrial outdoor storage (IOS) sites spiked from the second half of 2022, when we began closely tracking these transactions. From second half 2022 to first half 2023, the number of New York City IOS transactions doubled, dollar volume of these transactions increased 150 percent, and the amount of land square-footage sold nearly doubled as well. A majority of these IOS sites were purchased, not surprisingly, by owner-users. 
Looking ahead, if interest rates continue their slow uptick and investor sentiment remains concerned over a possible looming recession, owner-users should be able to capitalize on market conditions and extend this run for a while longer.
Daniel Tropp is the founder and president of AEBOV Industrial Real Estate Brokerage.